The International Day of Peace ("Peace Day") is observed around the world each year on 21 September. Established in 1981 by unanimous United Nations resolution, Peace Day provides a globally shared date for all humanity to commit to Peace above all differences and to contribute to building a Culture of Peace.
António Guterres, Secretary-General of the United Nations:
" Each year, on 21 September, the United Nations calls on everyone, everywhere, to observe 24 hours of non-violence and ceasefire. This year it is essential to remember that our common enemy is a virus that causes widespread suffering and risks reversing decades of human progress.
That is why, as the COVID-19 pandemic took hold, I called on all warring parties to lay down their weapons. These are not normal times, and our responses cannot be routine. The pandemic is not just a health issue. It is having direct and troubling effects on development, peace and security.
Our global ceasefire appeal is resonating in many places and with many different groups. While distrust can make implementation difficult, I have been heartened by the strong support the appeal has received from civil society, which can influence and mobilize people at the grassroots."
Celebrate the International Day of Peace by spreading compassion, kindness and hope in the face of the CORVID-19 pandemic. Stand together with the UN against attempts to use the virus to promote discrimination or hatred. Let us all create Peace Day every day.
LATEST NEWS LETTER FROM EMBRACE – AUGUST 25th 
D
ear Friends,
As you know, Embrace the Middle East works with some of the most marginalised and vulnerable communities throughout the Middle East. This includes children and families who have been affected by conflict, alongside whom our partners work to bring about healing and hope, and to inspire younger generations to bring about positive change in future.
As part of our work in Syria, Embrace supports the Little Heroes Programme, part of our partner organisation The Awareness Foundation. The programme aims to equip and empower children in Syria and Iraq to become agents of peace and reconciliation. The Awareness Foundation is an international humanitarian charity driven by Christian values which builds peace through education and training. It seeks to empower people of faith to embrace diversity and build peaceful and harmonious communities.
We at Embrace recently spoke with Huda and Nadim from the charity about the relief that the Awareness Foundation offers families amidst today's challenging environment. The insights they offer into the trauma, suffering and recovery of the children they work with are both heartbreaking and inspiring, and we really recommend you listen to our short, 7-minute interview with Huda and Nadim.


You can listen to the audio blog here:
https://www.embraceme.org/blog/little-heroes-empowering-children-become-agents-peace
We hope to bring you more multimedia content in future, and would love to hear your feedback on this audio blog. Please share your thoughts by emailing editor@embraceme.org.
Many thanks,
Anna Tetlow
Digital Co-ordinator
MAUREEN MATTHEWS – A TRIBUTE
The funeral for Maureen Matthews will take place this Tuesday (18th August). As is now usual, it will be private for family only.  This is sad as in the pre Corvid times many of us with our memories of Maureen who would have attended.  In our area we know Maureen for her work with Churches Together and MESS. But formerly she was a teacher of Art and Craft and then for 11 years from 1996 – 2007,  she was Administrator for the National Justice and Peace Network (NJPN). This involved among many other things, helping to organise the large annual conference held in July at the Hayes Centre at Swanwick in Derbyshire.  This popular  event attracts several speakers and many delegates from all over the UK.  
Anne Peacey has written this tribute to Maureen.   
It is with great sadness that I write of my memories of Maureen Matthews.  As the Chair of the National Justice and Peace Network (NJPN), I worked with her for many years. The words that I wrote on her retirement as NJPN Administrator in December 2007 provide a brief picture of her years of commitment to the Network, and still serve as a reminder of all her efforts on our behalf: 
"Through all the challenges the Network has faced over the past few years we have been greatly supported and often 'carried' by the skill, commitment and enthusiasm of Maureen Matthews as Administrator of NJPN, a position she has filled very successfully for 11 years.
Maureen has worked to coordinate the preparation for each of the last 11 NJPN Conferences and her administrative and organisational skills have contributed greatly to the success of the Conferences.
Maureen has been responsible for editing and producing our NJPN newsletter, a huge task and the extent of which we may not fully appreciate. She also helped to develop the NJPN website.
Maureen has established and continues to develop an email link group through which members can receive regular updates on a range of issues relating to justice and peace.
In addition to the regular administrative tasks relating to NJPN meetings and events Maureen has given much of her time to creating valuable resources for NJPN. She has produced a range of cards, posters, bookmarks, banners and flags all which have been a source of income for NJPN as well as visually enhancing our gatherings.
Maureen has represented NJPN at a European level and has established many international links.
As Maureen retires from her role as Administrator we thank her for her absolute belief in the need for a National Justice and Peace Network and for all her dedication to the task of ensuring that we continue to grow as a network and be as we are called to be."
Thirteen years on, we note that although Maureen had been very unwell for some time her involvement with justice and peace never wavered. She was unable to attend the NJPN conference in 2019 but was determined to be present this year and was one of the first to return her booking form. In fact, a webinar replaced the postponed conference. She had a keen eye for detail and was most particular when hanging the rainbow drapes – to represent God's Covenant with Creation – on the stage.
Maureen had also been a member of the J&P Commission in Nottingham diocese, making a journey of up to two hours in order to attend meetings.
Marian writes: Locally as we know,  she continued this J & P work with the Churches Together.    When she was Chair in 1998, she started an ecumenical Justice and Peace group within Churches Together.  This group amongst its various activities, has arranged several study days.  One on dementia led to Maureen and some others of the group helping to establish the local Dementia Group.  This met weekly at Marple Cricket Club until Corvid-19 ended all these social activities. 
Another off shoot from a study day on Climate Change was  the founding of MESS.  This led,  amongst other things, to  the Community orchard being planted and tended on the Recreation Ground in Marple   (see working party in picture)  Also MESS organised a series of public events,  the last being a  "Climate Crisis in Marple".  290 people came to this Sunday afternoon last September which was seen then as a prelude to a bigger event this September.
Anne ended: 
It was Maureen who introduced me to the beautiful coastline of Northumberland when she invited me to stay with her for a few days and with her I paid my first visit to Lindisfarne. It was early December and Maureen had warned me that it would be very cold. She was so right – we had to spend our evenings thawing out by drinking Lindisfarne sloe gin in front of a warm fire.
Whilst with Maureen on Lindisfarne I picked up a prayer card with the following blessing and I offer it now for Maureen, for David and her family.
To the prayers of our Island Saints we commend you. May God's angels watch around you to protect you. May the Holy Spirit guide and strengthen you for all that lies ahead. May Christ Jesus befriend you with his compassion and peace.
Rest in peace Maureen.
75th ANNIVERSARY OF THE DROPPING OF NUCLEAR BOMBS ON HIROSHIMA AND NAGASAKI August 6th and 9th 1945
SADAKO SASKI AND 1000 CRANES
The beauty of cranes and their spectacular dances have fascinated humans since ancient times. Legends about the crane exist in many areas of the world, and the history of the crane is equally fascinating.  In Japan the crane is considered a national treasure, appearing in art, literature and folklore. The Japanese regard the crane as a symbol of good fortune and longevity because of its fabled life span of a thousand years. It also represents fidelity, as Japanese cranes are known to mate for life. Over time, the crane has also evolved as a favourite subject of the Japanese tradition of paper folding – origami- as children and adults attempt to mater this art.  According to Japanese legend anyone who folds a thousand cranes will be allowed a wish to be fulfilled by the gods.
After World War II the folded origami cranes came to symbolise a hope for peace because of Sadako Saski and her unforgettable story of perseverance. She was just two years old when the bomb was dropped on her hometown of Hiroshima. As she was eating her breakfast, Sadako was blown outside by the explosion, but wasn't hurt.  But one day, when she was twelve years old, she noticed a strange swelling on her body and was soon hospitalised with leukaemia. Soon after she moved into the hospital, Sadako's father told her a Japanese legend: that if you folded one thousand 'orizuru' (paper cranes) you would be granted a wish.
Sadako began to fold the paper cranes. Despite being very tired and in a lot of pain, she managed to fold 1000 cranes. Tragically, she passed away within months, but her story has become a global symbol of peace, and a reminder of the human tragedy and unimaginable suffering that today's nuclear weapons threaten.
In 1958, a statue of Sadako holding a life-size golden crane, was built in Hiroshima Peace Park. It is called the Children's Peace Monument. At the bottom of the statue there is a plaque that says: 'This is our cry, this is our prayer, peace in the world.'   The tradition of folding and sending cranes to Hiroshima has endured but children worldwide as an ongoing wish for nuclear disarmament and world peace.
MAKE a paper crane –  children can help make theirs!
VISIT VIRTUALLY  Hiroshima Peace Memorial  Museum tour https://vimeo.com/441253466 password   Rise
Nagasaki Atomic Bomb Museum tour
  https://vimeo.com/441253649 password  Rise
REFLECT  –  take a moment in silence to consider how the devastation caused in Hiroshima and Nagasaki should spur us on to campaign even harder for a world without these weapons of mass destruction.
In 1945, the United States Air Force dropped atomic bombs on the Japanese cities of Hiroshima and Nagasaki with tragic and devastating consequences. Hundreds of thousands of people died, many instantaneously, others soon after from burns and shock, and yet more from the impact of radiation in the months and years that followed.
75 years later, 14,000 nuclear weapons still threaten our survival, even though the majority of people in the world and their governments support an international ban on their development, possession and use.

The Hiroshima Peace Memorial is part of the Hiroshima Peace Memorial Park and a UNESCO World Heritage Site. The ruin of the hall serves as a memorial to the people killed by the nuclear bomb.
CHRISTIAN LEADERS STATEMENT
Christian leaders of all denominations have signed a statement calling on the UK government to make every effort to engage in meaningful international disarmament, most importantly by committing to the cancellation of the current programme to replace Trident.
You can read the full statement, see the first 150 signatories and sign yourself – click on the heading 'Statement……..bombings' below
Statement on the anniversary of Hiroshima and Nagasaki bombings
A VIRTUAL EXHIBITION: Hiroshima and Nagasaki 75 years on
CND has launched an exhibition commemorating the bombings of Hiroshima and Nagasaki, including testimonies and artefacts from survivors. It also includes the history of what happened and challenges the often repeated defence of the attack: that the nuclear bomb was necessary to end the Second World War.
View the exhibition here: https://cnduk.org/hiroshima-and-nagasaki-cnd-exhibition-introduction/
JULY 31st         TWO HELPFUL INSIGHTS FROM A SAINT
Russell Pollitt SJ  Jesuit Institute South Africa
How do we live in a time of uncertainty and upheaval? Many people across the globe have asked that question as we collectively face the onslaught of COVID-19. Countries have shut down; schools and universities have sent their students away offering online classes; churches are closed; we cannot go out of our houses or invite others in; we have to practice 'social distancing'. People's livelihoods have been destroyed; economies are buckling. We are living in an unprecedented time.
We do not know how much longer we are going to have to live in this way. As the spiritual writer Ronald Rolheiser OMI says: "like the inhabitants of Noah's Ark, we're locked in and don't know when the floodwaters will recede and let us return to our normal lives."
Many 'Health and Wellness' practitioners have reported that they are busier than ever as this pandemic draws on. They find themselves listening to people who are struggling to cope emotionally, physically, psychologically and spiritually.
St Ignatius Loyola whose feast was celebrated on 31 July,  offers us two insights which, at this time, might help us face the fluid and fragile situation in which we find ourselves.
First, we need to be open to change. Ignatius was smart enough to recognise that changing contexts and varying personal situations meant that things need to be adaptable, flexible. Perhaps now, more than ever, Ignatius' principle of adaption is one that can help us cope. Instead of longing for what was or hoping for what might come, how do we adapt to and live flexibly in the present as best as we can?
The second insight is much more challenging. Ignatius invites us to "make ourselves indifferent to all created things". He goes on to say that indifference means that we "want not health rather than sickness, riches rather than poverty, honour rather than dishonour, longer rather than shorter life". He says that all we should want is "desiring and choosing only what is most conducive for us to the end for which we were created". Ignatius says that the purpose of our lives is to "praise, reverence and serve God".
Ignatius invites us, first and foremost, to seek God's will before anything else. His challenge to indifference is not suggesting that we should be uncaring or apathetic or not listen. It is an invitation to see what is most important, real and authentic. He says that we cannot make good life decisions if we are weighed down by desires that do not come from our true selves.
How might the practice of 'adapting' (or flexibility) and indifference give you the spiritual, emotional and psychological resilience you need at this time
30th July  WORLD DAY AGAINST TRAFFICKING IN PERSONS
Christian Organisation Against Trafficking (COATNET) has released a statement in which it points out that the number of victims of trafficking is increasing because of Covid-19. It urges governments to intensify efforts to do more to identify victims of trafficking and clamp down on this exploitation. COATNET is the network of 46 Christian organisations of different denominations engaged in combating human trafficking. It is a global network that provides opportunities for its members to exchange knowledge and experience, as well as develop joint actions and advocacy on behalf of members
https://www.youtube.com/watch?v=aRVjRmJZjJA
COATNET says the global pandemic has focused governments' attention on health, but at the same time not sufficient attention was paid on the collateral damage of the ongoing pandemic especially on migrants and informal workers, who are now more exposed to trafficking and exploitation. It also call for urgent and targeted measures to support workers in informal sectors such as domestic work, agricultural and construction work, where most vulnerable workers (i.e. undocumented migrants) can be found.
There are several socio-economic effects of the ongoing pandemic, many of which contribute to aggravating the phenomenon of human trafficking and exploitation, which according to the International Labour Organization (ILO) is affecting more than 40 million people in the world.The governments' measures to prevent the spread of COVID-19 had a major impact on the capacity to earn a living of the informal workers who are consequently more vulnerable to trafficking and exploitation. For these workers, job loss has also resulted in the loss of housing to live in.  
You can find out more on www.coatnet.org
RHS TATTON FLOWER SHOW AT HOME 
Sue Beesley, from Bluebell Cottage Gardens, gives a selection of hardy perennials that you can use to create beautiful naturalistic displays in your summer garden
There are more videos as part of this show :  https://www.rhs.org.uk/shows-events/tatton-park-at-home/whats-on/carol-klein
BRAZIL:  BOLSONARO USES CORVID-19 TO BUILD POWER LINES THROUGH THE AMAZON         Christian Aid report  July 27th 2020

Indigenous people living in the Amazon have called for an immediate halt of Brazilian government plans to build a power line through the tropical rainforest without any consultation with those living there, in breach of human rights legislation.
The government has claimed the survey is impossible due to the Covid-19 pandemic and so issued a construction permit without conducting a consultation with affected community members required by law or even informing them of the decision.
More than 70 organisations that work with the Quilombola people have called this trampling of their rights, and the destruction of the rainforest under the cover of the pandemic, an outrage.
Moises Gonzalez, Christian Aid's Head of the Latin America and Caribbean Regional Programme, said: "At a time when governments should be looking to protect the most vulnerable, the Brazilian leadership is using it as an excuse to bulldoze through actions which will have a devastating impact on people and the planet.
"There is a good reason that the Amazon and its indigenous inhabitants are protected by law, and the pandemic must not be used to throw out these protections.
"As well as being their home, the Amazon is one of the world's biggest carbon sinks and further destruction of it will only fuel the climate crisis."
The proposed electricity lines will benefit gold, bauxite and other mining companies whose activity is leading to further destruction of the rainforest, many of these companies are listed on the London stock exchange and registered in UK tax havens like the British Virgin Islands.
Matti Kohonen, Christian Aid's Principal Private Sector Advisor, said: "The pressure to develop the Amazon comes primarily from corporate investors in the global north. Mining and logging companies, cattle ranchers, and their financiers, are the ultimate beneficiaries at the expense of the local communities who gain little from the destruction of their Amazon home."
BUXTON INTERNATIONAL FESTIVAL
The planned July Festival was cancelled due to Corvid-19.  This has been replaced by an online festival  – BIF Digital 2020.  Recorded interviews are being shared each day between 17-25 July. All are free to view and will be available for a year.  https://www.youtube.com/channel/UC9z2rYuTqDVZ2-xQEkIpsUg/video
PROGRAMME
Friday 17 July     Gill Hornby on Miss Austen interviewed by Vicky Dawson. Gill Hornby's acclaimed new novel takes a literary mystery that has long puzzled academics and delivers an utterly convincing and enchanting story that questions the idea of legacy, remembrance and what constitutes a happy life.
Saturday 18 July   Paul Kerryson and Wyn Davies explore the work of Stephen Sondheim and A Little Night Music, in conversation with Michael Williams
Sunday 19th July  The BBC Philharmonic made a big impression with their concert at last year's 40th Anniversary Festival. Omer Meir Wellber began his tenure as the orchestra's Chief Conductor at the beginning of the 2019-2020 season. In this performance of Mozart's Piano Concerto in A, K414, Wellber leads the orchestra from the keyboard, in a performance that includes a number of surprises.
Monday 20 July  Where to now for the Arts in the UK? Annie Lydford, Julian Glover, Emily Gottlieb in in a discussion hosted by Michael Williams on the state of affairs regarding theatre and opera in the United Kingdom post-Covid 19.
Tuesday 21 July  Dame Sarah Connolly is an artist of extraordinary breadth and sincerity. In this selection of some of her finest performances, we see her embody two very contrasting Handelian heroes, Julius Caesar and Ariodante, and we savour some of her exquisite song singing from London's Wigmore Hall.
Wednesday 22 July  Laura Thompson on The Last Landlady: An English Memoir interviewed by Vicky Dawson
Thursday 23 July  Mark Cocker- A Claxton Diary: Further Field Notes From A Small Planet  in conversation with Patrick Barkham about his new book Wild Child
Friday 24 July The Golden Age Crime Panel with Sarah Ward, Martin Edwards and Nicola Upson Bestselling Derbyshire based crime writer Sarah Ward invites writer, editor and critic Martin Edwards and CWA Historical dagger shortlisted author Nicola Upson to discuss The Golden Age of Crime in Britain in the 1920s and 30s.
Saturday 25 July Adrian Kelly talks to Christian Curnyn about Handel's Acis and Galatea
REPORT ON 'GOOD SOCIETY' ZOOM MEETING   see  Report of the Good Society meeting – Councillors – 11th July 2020 (1)
Andy Stoker writes: ' Visit our Facebook page "A Good Society @Dialstonelane" to comment and continue the debate – or mail to me  andy.stoker@btinternet.com.  Another meeting is being provisionally planned for Sept 5th '  
                                                                                     HOPE for All online
We had just launched our latest HOPE for All magazine when the world went into lockdown. Undeterred, we have developed a website https://www.hopeforall.org.uk/ that aims to help non-Christians explore faith, just as the paper magazines aim to do. We couldn't wait to tell you about this, even though content is still being added. We hope this will be a place you can point friends to when they want to try praying, read the Bible for themselves or explore some of life's big questions. Add a link To HOPE for all from your own church website so enquirers can take steps on the journey of faith and use the link in your social media.
FOR THE FAMILY IN THE SCHOOL HOLIDAYS    The last few months have certainly looked very different to normal. For many families, there has been more time to spend together and with the summer holidays swiftly approaching, we wanted to share some of our favourite family based resources with you. Our hope is that you can grow in faith as a family during this time.
Did you get to complete our Family Adventure Prayer Map? If you haven't, why don't you try it over the summer? If  you have, you could try it again and go deeper! Click here to see more! https://www.thykingdomcome.global/resources/digital-family-prayer-adventure-map
The Family Prayer Adventure podcasts are a fun and engaging way to help families pray together. At 10-12 minutes long, they feature a game, an interactive Bible story, a chance to pray and great music. Click here to listen to the podcasts. https://soundcloud.com/thykingdomcomeglobal/sets/thy-kingdom-come-2019-family-podcast
'Bright Ideas for Families' has some creative and fun activities to help families pray together, such as pebble prayers or rocket prayers! Click here to see more.https://www.thykingdomcome.global/sites/default/files/2019-03/TKC_Home_Pack_V4.pdf
READ THE SUMMER NEWSLETTER
Medaille Trust exists to provide refuge and freedom to victims of modern slavery – supporting them as they rebuild their lives. Today, we are the largest provider of supported safe house beds for victims of modern slavery in the UK. 
https://www.medaille-trust.org.uk/resources/newsletter
CHRISTIAN CHURCH – MOSQUE – MUSEUM –  WHAT NEXT FOR HAGIA SOPHIA?

CTE Presidents' statement on the plans  to change the Hagia Sophia back into a mosque.
'The Presidents of Churches Together in England, representing the full breadth of Christian traditions in England, are saddened at the decision of the Turkish Government to change the status of Hagia Sophia in Istanbul. 
For a long period of time Hagia Sophia has been a unique centre symbolising a co-existence of people of faith. It is a UNESCO World Heritage Site and, as a place where the rich history of Istanbul is told visually, can be a living example of religious tolerance and respect. The decision to alter the status quo in this way is a powerful, symbolic change that is lamentable and painful for many people of faith the world over. '   For signatories see  https://www.indcatholicnews.com/news/40021
MARY QUEEN OF SCOT'S PRAYER BOOK UP FOR SALE at Christie's on 29th July, with an estimated auction price of £250,000 – £350,000.

Mary, Queen of Scots has been a source of fascination to history fanatics for centuries; a tragic figure whose life was cut short after she was found guilty of plotting to assassinate her Protestant cousin, Elizabeth I, in 1586, and was beheaded the following year. Now those with an interest in the period have a chance to get their hands on an object prized by the Catholic Queen – her ornate illuminated prayer book.
Christie's auction house stated that the book was newly unearthed, and among only a few manuscripts known to have been owned by the Scottish monarch. The item is a particularly personal one as Mary's religion was the central theme around which much of the drama of her life oriented.
She was regarded with suspicion by many of her Scottish subjects upon her return from France following the death of her first husband, King Francis II of France, and she was forced to abdicate in 1567. Indeed although Mary was considered the legitimate sovereign of England by many English Catholics, this too was a source of contention, leading Elizabeth I to place her in custody for eighteen and a half years before Mary was ultimately executed.
The prayer book was made for Mary's great-aunt, Louise de Bourbon-Vendôme, who was the Abbess of the royal abbey of Fontevraud in the 1530s. She is believed to have passed it on to her great-niece around the time of the reign of Mary's first husband, King Francis II of France, who ruled from 1559 to 1560. It is then thought that Mary took the book to Scotland with her when she returned there in August 1561, nine months after Francis's death. It is not known who it was passed to immediately after Mary was beheaded, but by the 18th century it had reportedly fallen into the possession of the Hale family of Alderley, Gloucestershire. Christie's has not, however, disclosed details of its current vendor.
The exquisite illuminated prayer book includes 40 paintings by a well-known miniaturist, dubbed the Master of François de Rohan. The artist was one of the most respected painters of the French court, who illustrated prayer books for the likes of King Francis I. Created with the finest materials, like expensive pigments and gold leaf, the illustrations include religious scenes and a portrait of the Abbess, Mary's great-aunt Louise.
Christie's added that the auction marks the first time a manuscript owned by Mary has come up for sale in at least 50 years. It will be sold as part of Christie's Classic Week's Old Master Group Evening Sale, being held live in London on 29 July, with estimates currently in the region of £250,000 – £350,000.
SCARCITY OF WATER   – FRIENDS OF THE HOLY LAND (FGHL) REPORT:  Lack of water is one of the major daily problems faced by our Brothers and Sisters in the West Bank. Families in Bethlehem get access to fresh water just once every 25 days. The public water supply system is in very poor shape. Existing back up water tanks on many roofs are also old and rusted, particularly in older towns such as Bethlehem. Water carried in tanker lorries is often contaminated. As a result, more than 40% of children suffer from chronic diarrhoea and other diseases related to lack of water and hygiene.
    Now with the Coronavirus, when handwashing and hygiene are more important than ever, access to clean water is even more important. FHL is working in partnership with Pro Terra Sancta and, with the help of local tradespeople, has already installed 20 water tanks and solar panels for Christian families in the Bethlehem area.
     FHL operates an office in Bethlehem to support vulnerable Christians. In addition to meeting their direct emergency needs, when families fall into financial difficulty, FHL's team in Bethlehem also work with other partner agencies to support vulnerable Christians with medical costs and school fees. Both of which can be very expensive often accounting for as much as a quarter of a normal households yearly income.
    Friends of the Holy Land have two major projects in Bethlehem, School of Joy providing education and therapy to disabled children and St Martha's House which is a day centre for elderly women, mainly widows or those whose family have emigrated. FHL also provide long term support to St Luke's Hospital in Nablus, by supporting a medical exemption fund for the local Christian population.
For more information see: www.friendsoftheholyland.org.uk/home
RACISM
A joint statement  from both Archbishops  on the unnecessary death of George Floyd in Minneapolis, at the hands of the Police: 'Recent events in the United States of America have once again drawn public attention to the ongoing evil of white supremacy.
Systemic racism continues to cause incalculable harm across the world. Our hearts weep for the suffering caused – for those who have lost their lives, those who have experienced persecution, those who live in fear. God's justice and love for all creation demands that this evil is properly confronted and tackled. Let us be clear: racism is an affront to God. It is born out of ignorance, and must be eradicated. We all bear the responsibility and must play our part to eliminate this scourge on humanity. 
As Dr Martin Luther King Jr said, "In a real sense, we are all caught in an inescapable network of mutuality, tied in a single garment of destiny. Therefore, injustice anywhere is a threat to justice everywhere."
We pray that God's abounding wisdom, compassion and love will guide leaders across the world to forge a better society.'
SATURDAY JULY 18TH WAS NELSON MANDELA INTERNATIONAL DAY
This is a day when we remember "Mandela's values and his dedication to the service of humanity in: conflict resolution; race relations; promotion and protection of human rights; reconciliation; gender equality and the rights of children and other vulnerable groups; the fight against poverty; the promotion of social justice"; a day when we acknowledge "his contribution to the struggle for democracy internationally and the promotion of a culture of peace throughout the world"   (UN).
Mandela's Xhosa name was 'Madiba'. 102 years ago (18 July 1918) he was born into a royal family of the Xhosa-speaking Thembu tribe in the South African village of Mvezo, where his father was the Chief. He grew up in Qunu – from the age of two. This icon of social justice has left the world an amazing legacy. 27 years in prison on Robben Island, in Pollsmoor Prison and Victor Verster Prison did not break his spirit or his passion for justice. Fearlessly, on his release, he called on everyone to continue to "fight" for the release of his colleagues who were still imprisoned, and for the abolition of the apartheid system.
Read the life journey of this legend: an anti-apartheid activist, lawyer, political leader, political prisoner, philanthropist, global advocate for human rights, international peacemaker, and former President of South Africa, who is described as the 'Father of the Nation' in South Africa. He was "the country's first black head of state and the first elected in a fully representative democratic election. He served as President of South Africa from 1994 to 1999. He declined a second presidential term. Mandela became an elder statesman and focused on combating poverty and HIV/AIDS through the charitable Nelson Mandela Foundation (Wikipedia)."
Reflect on the words in his speech before the second set of free elections in South Africa. Inter alia, he said: "Even as we take pride in our progress, there are many needs still to be met. We must improve service delivery to the people. We must improve our attitudes towards citizens…we must work harder to root out crime and corruption, and to create jobs. …we must build more houses to provide shelter to the homeless…we must make clean water accessible to more people…more houses must be connected with electricity and telephones…we must continue the work of building relations with the world…We will emerge strong and more united, true to our pledge that, whatever our political affiliation, we are one people with one destiny…the prize of a better life has yet to be won."
At the date of his death on 5 December, 2013 aged 95, he had received more than 250 honours, including the Nobel Peace Prize. Learn from his wise words: "No one is born hating another person because of the colour of his skin, or his background, or his religion. People must learn to hate, and if they can learn to hate, they can be taught to love, for love comes more naturally to the human heart than its opposite."     From article in Independent Catholic News
JULY 11th  THE FEAST DAY OF ST BENEDICT
St. Benedict was a religious reformer who lived in Italy in the late 400s and early 500s. He is known as the "father of Western monasticism," having established a Rule that would become the norm for innumerable Christian monks and nuns. He is the patron saint of Europe.
Many people both monks and lay people find help from following The Rule of St Benedict today 
A LETTER FROM TAIZE   Another very different community that also has universal appeal.
   July  7th
Brother Paolo writes: There are now a number of tents dotted over the camping field in Taizé, and at prayer times there are as many "other people" in the church as brothers of the community. This week there are more than 100 meeting participants, mostly from France and Germany. Visitors in the church need to sit on crosses marked with tape on the floor.
        Although the French complain a lot about the government, the lockdown policy here was strong, coherent and well-explained. It will have certainly avoided a lot of deaths. It has dismaying to realise that this has not always been the case in Britain, despite the generosity and self-giving work of so many.
       Anti-racism protests took hold strongly in many countries recently, emerging to the fore out of the quiet of the virus lockdown. Can this be one pointer which shows how our "return to normal" must include realising that we need wider and deeper solidarity?
        Taking advantage of having more time available than usual, a large group in the community is currently reading and discussing the encyclical Laudato si' together. What changes could it mean for our life here?
        Our stock of pottery (we are continuing to make pottery without selling much at the moment) is at an all-time high 🙂 Some brothers have tried other occupations. We now have eight beehives (we began too late to get much honey this year), there have been experiments with biscuit-making, and several of us have done some work in local vineyards. The hens have been moved to a larger enclosure and perhaps we shall soon be self-sufficient in eggs. Our shop sells small articles by post, but unfortunately pottery cannot be sent this way!
The Saturday evening prayer (7.30pm UK time) is streamed live (video + audio) from the community's Facebook page.
Sat July 4  https://www.facebook.com/taize/videos/299534157867100
See other bible introductions, song-practices, etc. on the Taizé youtube page.
Veni Sancte Spiritus sung by 50+ young adults from across the world.
https://www.youtube.com/watch?v=us-v4slsUX4&feature=emb_logo
Taize as those of you who have been will remember it. June 7 2009  
  Taize is good for those who understand several languages reminding us that God isn't just English speaking!   English translation Nada te turba
'SONGS OF PRAISE' FROM EYAM
https://www.bbc.co.uk/iplayer/episode/m000l4hf/songs-of-praise-eyam
Rev Kate Bottley visits Eyam in Derbyshire, where 355 years ago residents took the brave decision to lock down their village to prevent the spread of the bubonic plague, saving countless lives across the rest of northern England. Local historians Francine Clifford and Owen Roberts describe how this act of self-sacrifice was inspired by two rival clergymen in an act of unity. The current rector, Rev Mike Gilbert, explains how the church's current activities have striking parallels with the past and reads the moving letter his 17th-century predecessor William Mompesson wrote after his wife's death from the plague.
Below Don Taylor's bleak feature length play  Roses of Eyam produced in 1973 from Pebble Mill set around the Great Plague    or below that a much shorter modern video!
US FAITH LEADERS CALL FOR A HALT TO FEDERAL EXECUTIONS
July 8th, 2020
More than 1,000 faith leaders from many religious traditions have signed a joint statement to President Donald Trump and Attorney General William Barr urging them to halt the four federal executions scheduled for July and August. If carried out, the executions would be the first federal executions to occur in 17 years.
The statement reads:
"As faith leaders from a diverse range of traditions, we call on President Trump and Attorney General Barr to stop the scheduled federal executions. As our country grapples with the COVID 19 pandemic, an economic crisis, and systemic racism in the criminal legal system, we should be focused on protecting and preserving life, not carrying out executions."
You can see comments from  leaders involved on https://www.indcatholicnews.com/news/39977
JOIN A VIRTUAL PILGRIMAGE TO LINDISFARNE  
Left: Crossing the fields to the causeway
Trips to the Holy Island of Lindisfarne were cancelled due to the coronavirus pandemic, and everything on the island is closed.  But this hasn't stopped pilgrims from across the North East of England coming together for a unique virtual pilgrimage. Since the Sixth Century, pilgrims have made their way – by boat, train, and land – to Lindisfarne. There, they complete the 'Pilgrims Way' walk to Holy Island – the site of the famous monastery of Saints Aidan and Cuthbert, and the cradle of Christianity in the North of England.   
For the first time in nearly 1,500 years, this pilgrimage tradition is threatened due to the coronavirus pandemic. However, pilgrims are not going to let lockdown halt their spiritual journey. With the help of the CAFOD (catholic overseas development charity), people and parishes across the North East organised a virtual pilgrimage for the 1-11 July  and invite others to join them https://cafodhexhamnewcastle.wordpress.com/
EXPLORE THE STORY OF ST THOMAS THE APOSTLE      The Festival of St Thomas was celebrated  on Friday July 3.  What do we know about Thomas and how can his story speak into our own lives? To explore his story members of   St Thomas Church  Mellor offered a reflection every evening from Monday to Friday . You can still hear these on  their Youtube channel – Worship from St Thomas.     https://bit.ly/2ynuqHq  
Left: Painting by Caravaggio 1601-1602
"Unless I see the nail marks in his hands and put my finger where the nails were, and put my hand into his side, I will not believe it." John 20:25  A week later Jesus appeared and told Thomas to touch Him and stop doubting. Then Jesus said, "Because you have seen me, you have believed; blessed are those who have not seen and yet have believed." John 20:29
Tuesday June 30 at 8.30 am  An inspiring event – good to see some others from Marple joining this.
If you missed it live you can still take part 
Find out more about Christians in Parliament who arranged the event https://www.christiansinparliament.org.uk/
SATURDAY AND SUNDAY JUNE 
ANOTHER VIRTUAL EVENT   arranged by  Chester Friends of the Earth group and Eco Communities to raise awareness of climate change through the arts.     You can still listen to the various sessions on https://www.crowdcast.io/ecocommunities_
                         NEWS UPDATE FROM LYME
THE GARDENS are now open to visitors
THE HOUSE: It hoped to re-open the house earlier than expected with the aim being on July 13.  This is possible because Lyme has been selected to be one of 5 House Pilots in England with the test being 'How we can re-open our houses successfully'.  Lyme is the only house in the north to take part in this pilot.  As with any pilot there will be problems and the team will not get everything right but hopes everyone will be patient and co-operative with this. You still need to book to get into Lyme –
https://www.nationaltrust.org.uk/events/3b9b7465-3108-409d-addf-69fdf74f2258/pages/details
One of the house volunteers has produced a video History of Lyme  An informative potted history following the Leigh family and Lyme from a battle in 1346 to the transfer of the house and estate to the National Trust for "The Health, Education and Delight of the People"
https://www.youtube.com/watch?v=lsPcqCRPcC0&feature=youtu.be
UK FAITH LEADERS CALL FOR ENVIRONMENT- FOCUSED ECONOMIC RECOVERY.
As part of London Climate Week representatives from UK faith groups have signed an open letter to the UK Government urging it to ensure that its economic recovery strategy is centred on the urgent need to reduce the impact of climate change.
In the letter, the signatories also commit to the goals of the Laudato Si encyclical – an initiative of Pope Francis – to advocate for and model positive initiatives to continue to tackle the Climate Emergency.
The open letter reads:
       COVID-19 has unexpectedly taught us a great deal. Amidst the fear and the grief for loved ones lost, many of us have found consolation in the dramatic reduction of pollution and the restoration of nature. Renewed delight in and contact with the natural world has the capacity to reduce our mental stress and nourish us spiritually.
       We have rediscovered our sense of how interconnected the world is. The very health and future of humanity depends on our ability to act together not only with respect to pandemics but also in protecting our global eco-system.
      At the same time, less travel and consumption and more kindness and neighbourliness have helped us appreciate what society can really mean.
      We have also seen yet again that in times of crisis, injustice becomes more obvious, and that it is the poor and vulnerable who suffer most.
     All this shows us how precarious our previous 'business as usual' was, socially, economically, ecologically and spiritually. Yet we have also demonstrated our capacity to adapt to new realities.
    Many people have discovered a deeper sense of spirituality. We have seen the possibility of creating a more sustainable and generous society in which we care more deeply for each other and the world.
    Our faiths teach us that our planet, with its rich resources and inspiring diversity, is lent to us on trust only and we are accountable for how we treat it. We are urgently and inescapably responsible, not just before God but to our own children and the very future of humanity.
     This unique moment calls us to develop a shared new vision for our future which we cannot afford to miss. As faith leaders we are committed to working alongside the people and governments of this nation and the world to formulate and live by such a vision.
     It must be based on the recognition of our limits: this planet is a complex ecosystem in which we are only one part. It must be rooted in sustainability and respect for nature and the earth's resources. It must be founded on the fundamental principles of justice and responsibility.
In this, the fifth anniversary year of Pope Francis' encyclical Laudato Si, we undertake to:
– Speak out urgently about the need for change;
– Promote the vision of the earth as our common home which must be shared equitably;
– Protect biodiversity and restore natural environments;
– Work with our communities to reduce substantially the carbon intensity of our activities;
– Build worldwide partnerships to reduce the impact of climate change on the poorest and most vulnerable;
– Model what we teach in our faiths and communities.
– We therefore call on our Government to:
Ensure that every element of the economic recovery strategy has at its centre the urgent need to reduce the risk of catastrophic climate change;
Implement policies for sustainability in every sector of the economy;
Take its due share of responsibility for a global & just transition, including through its approach to trade, investment and overseas aid;
Use its COP26 presidency to work for a global commitment to net zero, building on the Paris Agreement;
To protect biodiversity and restore the environment;
   We urge every sector of civil society to use this opportunity to work together to create a better world.
Yours faithfully
The undersigned:
Rt Revd Nicholas Holtam, Bishop of Salisbury and Church of England lead Bishop on Environmental Affairs
Rabbi Jonathan Wittenberg, New North London Synagogue and Senior Rabbi of Masorti Judaism
Bishop John Arnold, RC Bishop of Salford and lead on Environment for the Catholic Bishop's' Conference of England and Wales
Rt Revd Sarah Mullally, Bishop of London
Dr Husna Ahmad OBE, CEO, Global One, Trustee, Faith for the Climate
Qari Muhammad Asim MBE, Chair, Mosques & Imams National Advisory Board
Rabbi Charley Baginsky, Interim Director of Liberal Judaism
The Very Rev Dr Susan Brown, Convener of the Faith Impact Forum, The Church of Scotland
Talia Chain, CEO, Sadeh Farm, Trustee, Faith for the Climate
Rt Revd the Lord Chartres, formerly Bishop of London
Rt Revd Richard Cheetham, Bishop of Kingston
Rt Revd Christopher Chessun, Bishop of Southwark
Rt Revd Jonathan Clark, Bishop of Croydon
Commissioner Anthony Cotterill, Territorial Commander of The Salvation Army in the United Kingdom Territory with the Republic of Ireland
Jamie Cresswell, Chair, Religions for Peace UK, Trustee, Faith for the Climate
Rt Revd Woyin Karowei Dorgu, Bishop of Woolwich
Mr Derek Estill, Moderator of General Assembly, United Reformed Church
Olivia Fuchs, Eco Dharma Network coordinator
Revd Giles Goddard, Chair, Faith for the Climate
Rabbi Mark Goldsmith, Senior Rabbi, Edgware and Hendon Reform Synagogue
CLIMATE COALITION VIRTUAL LOBBY
Last year on June 30 many people went to London to lobby their MPs about Climate Change .  This year we can do it virtually asking MPs to put people, climate and nature at the heart of national recovery from the coronavirus. The virtual lobby is being organised by the Climate Coalition, a grouping of over 100 member organisations, including Christian Aid, Tearfund, CAFOD, National Trust , RSPB, Woodland Trust, OXFAM.
They say, that as the UK builds back from the current health crisis, there is an opportunity to build a resilient economy that benefits everyone in society and tackles both climate change and the degradation of the natural world. Also, that creates jobs and protects the most vulnerable people in the UK and globally.
The Government will be lobbied to invest in climate and nature-friendly infrastructure, creating jobs and supporting millions of people out of recession. It could provide energy-efficiency funding for buildings, as promised in its election manifesto, and build on this to make all homes energy efficient by 2030. Increasing investment in better provision for walking and cycling, and public transport, is urged, along with bringing forward the phaseout of new petrol and diesel cars and vans to 2030 to protect health and make the air cleaner. Ensuring that any Covid-19 financial rescue packages for companies are granted on strict conditions that align to the 1.5-degree commitment in the Paris Climate Agreement is another demand.
The second element of the lobby is to help nature recover. Setting world-leading targets for nature's restoration in the Environment Bill, delivering an ambitious Agriculture Bill and investing in a nature recovery network will increase everyone's access to green and wild space. Putting sustainability at the heart of future trade policy will guarantee in law that food imports through future trade deals will uphold environmental, food safety and animal welfare standards in the UK. Reducing the global impact of UK consumption by requiring companies by law to ensure the sustainability of their supply chains will reduce our global footprint.
The third element of the lobby is support for the most vulnerable abroad. This will include championing debt cancellation and an increase in grants to the world's poorest communities to enable them to build resilience to both the COVID-19 and climate crises. There is a call to end all UK public finance for fossil fuels overseas, shifting instead to renewable, efficient energy and energy access for poor communities.
The Climate Coalition highlights that this is an important time. #TheTimeIsNow to put a healthy, greener, fairer future at the heart of plans to rebuild from the coronavirus crisis.
You can read more about it and join on www.theclimatecoalition.org/virtual-lobby
I haven't been putting on things about sport as there has not been much of general interest to say but I thought this was interesting
MARCUS RASHFORD – MODERN DAY HERO!
Everyone has probably heard  about the letter that Marcus Rashford wrote to the Government concerning the cancellation of the provision of free school meal vouchers for low-income families during the summer holidays. His original letter to MP's, explaining his story and why he believes they should make a U-turn on their decision is available to read:
https://www.independent.co.uk/sport/football/premier-league/marcus-rashford-letter-government-manchester-united-free-school-meal-vouchers-a9565801.html?amp
MORE FEEL GOOD STORIES
He is not the only football player to get involved in helping people during the coronavirus pandemic. Footballers often get a lot of bad press (sometimes deserved), but here are a few feelgood stories concerning some of them
https://talksport.com/football/685890/footballers-good-deeds-during-coronavirus-pandemic-marcus-rashford-jose-mourinho-neymar/
UK FAITH AGENCIES CONDEMN DFID/FCO MERGER
Chief executives of the UK's largest faith-based international development agencies have come together to condemn the government's decision to merge the Department for International Development (DFID) with the Foreign and Commonwealth Office (FCO) , raising concerns the move will impact on the UK's ability to support the world's most vulnerable people. In a joint statement, they said:
"The abolition of DFID is a political move, and the world's most vulnerable people will pay the highest price.
"A global pandemic the likes of which we've not seen in our lifetime is tearing through the world's poorest communities, threatening to reverse decades of development gains. UK Aid is more critical than ever, and it's essential to ensure the focus remains on fighting poverty and reaching those in greatest need.
"The Prime Minister has made clear his intention to use aid to further Britain's national interests – a clear violation of the primary purpose of aid which is to alleviate poverty. This will blunt the impact of aid on those most in need, and risks more people suffering and dying as a result.
"As people of faith and leaders of organisations which seek to lift up the hungry, the poor and the oppressed, we stand against this act of injustice. We have a moral and ethical duty to neighbours near and far. History will not look kindly on the UK's retreat into narrow self-interest."
Signed
Amanda Khozi Mukwashi, Chief Executive of Christian Aid
Christine Allen, Director of CAFOD (Catholic Fund for Overseas Development)
Mark Sheard, CEO of World Vision UK
Nigel Harris, CEO of Tearfund
Alistair Dutton, Chief Executive of Scottish Catholic International Aid Fund
Peter Waddup, CEO of The Leprosy Mission England and Wales
Tufail Hussain, Director of Islamic Relief UK
The  CHRISTIAN AID e-envelope set up by   Joan Manning and her sister Ann has now raised £2,021.  You can still donate. The link to the e-envelope is : https://envelope.christianaid.org.uk/envelope/eyJlbnZlbG9wZSI6NDEwNCwgImNoYW5uZWwiOiJjb3B5In0
WOOD STREET MISSION IS GRADUALLY REOPENING. 
"I just wanted to say thankyou for the delivery and organising it.  I've been so depressed of late feeling an absolute disconnect to the world and even myself. Crying almost everyday and really feeling like a failure as a mother.  My boys are so excited playing with the new truck. I am so grateful to you and all at Wood Street.  I'm desperately missing human interaction at the minute and that's lifted me it really has"
Dear Friend of Wood Street
The words you read above are from a Mum who we helped last week.  Although in desperate need, she only asked for a couple of items but thanks to your support we were able to provide two large bags of clothes, toys, toiletries, books as well as shoes, coats and pyjamas.  Your support has meant our Crisis Service has been able to help families like this quickly during Lockdown with what they need for their children.  But the impact of Lockdown continues to hit low income families the hardest and demand for help is increasing.  We need your help to meet this need.
We are living in difficult times in more ways than one but one of our strengths here at Wood Street is having the ability to adapt our work to suit the current need.
We have adapted our Books Forever project and have managed to distribute over 800 books and activity packs to local children learning at home.
We have now opened our SmartStart project to referrals for brand new school uniform, to get ready for the return to school in September.  Families who are registered with us can now go online and order their uniform from our website and have it delivered directly to their door.
We continue to work behind the scenes to get our Family Basics project up and running as soon as possible. We know you understand that we must ensure the safety of you our donors, our staff and the families that we support.
Without you, we can't help the many families who are struggling at the moment and need support.  Thank you for your kindness and patience and I hope you are all staying well.
Des Lynch Manager                                                                https://www.woodstreetmission.org.uk/
JUNE 15 -21 
The theme for Refugee Week this year is IMAGINE. With the current Covid-19 pandemic it is relevant more than ever to explore our imaginations. When we are stuck and don't know where to turn, using our imagination to picture something new to take a step forward is sometimes the best response
Manchester Libraries have an amazing lineup of great events for Refugee Week 2020:    https://manclibraries.blog/2020/06/11/refugee-week-15-20th-june-2020/     
On Tuesday    Manya Alkhmri  shows us how we can use basic craft tools and some things you might find around the house to make your own hand printed cards using styrofoam sheets. Manya works mainly in sculpture but runs workshops across the city in everything from making self portraits in clay to lithography and mosaics.
Thursday 18 June   Kate Milner children's author is doing a special reading of  her award winning book My Name Is Not Refugee. This powerful story details the journey of a little boy with his mother to seek refuge in another country. Kate offers us an insight into her story and illustrations and explains the journey of refugees very well to young readers.
 10 short films from the library archives  to help us understand life as a refugee ( 1 -5  new up today) 
 6 .Filmmaker Lior Sperandeo captures the raw emotion of life as a refugee. According to the UN, 865,000 refugees and migrants reached Greece by sea in 2015. See a harrowing landing in this striking short film that captures the poignant story of Syrian people seeking safety and those that come to their aid.: https://www.youtube.com/watch?v=hiujzFNgHcE   
7. The refugee crisis isn't just a story on the news – it's happening here and it's happening now     https://youtu.be/nKDgFCojiT8
8. This film project documents an extraordinary project in which five people from the Netherlands and Belgium were brought into a state of hypnosis, so they could gain deeper insight into the journey of a Syrian refugee. Under the guidance of a professional hypnotherapist, the participants experienced the journey of 29-year-old Marwa, from Syria, as she made her way to safety to the Netherlands.     https://www.youtube.com/watch?v=q8pJKs4u_Q8  
9. Twenty years ago, psychologist Arthur Aron discovered that four minutes of looking into each other's eyes can bring people closer. Using this discovery, Amnesty International Poland decided to carry out a simple experiment where refugees and Europeans sat opposite each other and looked into each other's eyes.      https://www.youtube.com/watch?v=By_BHbskg_E
10.Hanadi, 17, tells us about her life in Zaatari refugee camp in Jordan.
https://www.youtube.com/watch?v=5Iw957iXCm8&feature=youtu.be
Thank you to Pauline Howell for drawing  my attention to this information.
GOOD NEWS about MELLOR COUNTRY HOUSE:   Someone who is a great fund-raiser for them passed on the information that they have now received a very large grant from the government which should keep them solvent for the next 12 months.
Also well done to Sarah at Stationary Supplies, Marple  who had her head shaved and raised over £5,000 for the home
INTERFAITH NETWORK STATEMENT AFTER THE READING TERROR ATTACK 
A statement on behalf of the Board and the Moderators of the Faith Communities Forum of the Inter Faith Network for the UK:
Our thoughts and prayers are with all affected by the terrorist stabbing attack in Reading on Saturday, in which three people were killed by the attacker and others injured, including those who responded to it with such bravery.
We condemn in the strongest possible terms terrorism and extremist ideologies that underpin it.
Let us stand together in resolute resistance to such murderous acts and in solidarity with those who are affected by them.
This weekend is one on which the murder by another violent extremist four years ago of the late Jo Cox MP is remembered. Her words: "We have more in common than that which divides us", have been at the heart of that remembering and have great resonance.
On all that we hold in common, and appreciating also our diversity, let us continue to work together with courage and commitment to develop and strengthen our shared society in ways rooted in, and characterised by, our shared values such as justice, compassion, pursuit of learning and wisdom, respect, and peace.
We close as we began, holding in our thoughts and prayers all those affected by yesterday's attack.
The Inter Faith Network for the UK was founded in 1987 to advance public knowledge and mutual understanding of the teachings, traditions and practices of the different faith communities in Britain and to promote good relations between people of different faiths in this country. It works with its member bodies and others to carry out these aims. Churches Together for England belongs as well as several of the national bodies of our churches.
Read more on – www.interfaith.org.uk
CHURCHES OPEN FOR PRIVATE PRAYER Monday 15th June  The Great West Door Westminster Abbey opened for the first time in three months since churches were closed for the Covid-19 lockdown.  Following Government guidance, the Abbey now has re-opened for private prayer. Two of the first visitors were the Archbishop of Canterbury, the Most Reverend and Right Honourable Justin Welby; and Cardinal Vincent Nichols, Archbishop of Westminster.  They were welcomed to the Abbey by the Dean of Westminster, the Very Reverend Dr David Hoyle, and taken to the Shrine of St Edward the Confessor behind the High Altar where they all prayed in silence.
The Dean said after the visit: "In Westminster, we rejoice as we open the doors of the Abbey with the words 'Peace to this house'. We have talked so much about isolation in recent months. For many that has been a heavy burden. Today, the Abbey opens for private prayer; public worship will follow later. This is a good moment to be reminded, by the two Archbishops, that there is no isolation in prayer. Prayer brings us into the presence of God, into the communion of saints and into the company of the whole church. Today we are in the best of company."    
UPDATE FROM LYME
They welcomed 3,000 visitors in the first week they reopened  Prebooked entrance tickets are released on Friday. https://www.nationaltrust.org.uk/lyme/whats-on
Sarah the Head gardener has done another video this week and she is now joined by James Deputy Head back from furlough.  Volunteers are not being invited back yet so there must be a lot for them to do!
THE ANNEXATION OF THE WEST BANK     This week, the Archbishop of Canterbury Most Rev Justin Welby and the Cardinal Archbishop of Westminster Most Rev Vincent Nichols wrote to both the Israeli Ambassador, Mark Regev, and the British Prime Minister, Boris Johnson, expressing their opposition to any move by the Government of Israel to annex West Bank territory after 1 July 2020.
These letters followed the recent warning from the leaders of Churches in the Holy Land that the Government of Israel's proposed annexation of West Bank territory would "bring about the loss of any remaining hope for the success of the peace process."
In each letter they made clear they "unambiguously support the fundamental right of Israel's citizens to live in peace and safety but these prospects can only be secured through negotiation rather than annexation."
It is essential that both Israelis and Palestinians may live without violence or the threat of violence from each other or other armed groups, the Cardinal and Archbishop emphasised.   Background details and suggestions for a letter to William Wragg on Past Events page.
PLEASE HELP BY WRITING TO WILLIAM WRAGG our MP asking him to
a. Join other MPs telling  Boris Johnson and Dominic Raab Foreign Secretary of his support for the latter urging them to make clear publicly to Israel that any annexation of occupied Palestinian territory "will have severe consequences including sanctions".  
b. Sign the Early Day  Motion
                                               details to help you below
NB  I have been asked for William Wragg's email. It is william@williamwragg.org.uk .  If you write include your full name and postal address as his office says he can only deal with his own constituents.  
June 8  GREEN GOOD NEWS:  Britain goes coal free as renewables edge out fossil fuels.
Britain is about to pass a significant landmark – at midnight this  Wednesday June 10. It will have gone two full months without burning coal to generate power.
A decade ago about 40% of the country's electricity came from coal; coronavirus is part of the story, but far from all.
When Britain went into lockdown, electricity demand plummeted; the National Grid responded by taking power plants off the network.
The four remaining coal-fired plants were among the first to be shut down.
The last coal generator came off the system at midnight on 9 April. No coal has been burnt for electricity since.
The current coal-free period smashes the previous record of 18 days, 6 hours and 10 minutes which was set in June last year.
Read more on https://www.bbc.co.uk/news/science-environment-52973089
Drax power station in Yorkshire, a decade ago,  the biggest consumer of coal in the UK,  has been switching to compressed wood pellets for the past decade
Monday June 8 was WORLD OCEANS DAY. I found this website that, if you are a Blue Planet fan,  is  worth looking act .  https://www.citytosea.org.uk/
At the beginning of June  I listened to many of the talks at this Virtual Eco Fair. They are now available online https://www.crowdcast.io/ecocommunities  
Some looked at important issues : in the keynote speech on World Environment Day  Craig Bennet talked about the breakdown in relationship between humans and nature and also amongst humans giving rise to social justice issues.   Jane Fisher from the Centre for Alternative technology talked about Biodiversity- what it is and why we need it.   
Also there were many practical things to do and buy  such as circular fashion ie upcycling our clothes, making cosmetics in the kitchen and how to be sustainable(ish). I was so impressed by Jen Gale that I ordered her book!
JUNE 8 – 14  CARERS WEEK
This year, people across the country are continuing to face new challenges as a result of the coronavirus outbreak. Many people are taking on more caring responsibilities for their relatives and friends who are disabled, ill or older and who need support. They need to be recognised for the difficulties they are experiencing, respected for all they are doing, and provided with information, support and understanding.
So during Carers Week, we're coming together to help Make Caring Visible. Find out more on
https://www.carersweek.org/?gclid=Cj0KCQjww_f2BRC-ARIsAP3zarHoXFWTtYO9JULiFP5aS3EIO3iWw7fj7aRai0J38mN7y2OjvSxpzpgaAn6SEALw_wcB
                                     1948…1967…..AND STILL GOING ON TODAY.
Palestinian families are being forced out of their homes, watch their houses and villages being destroyed and become refugees.
1948   details of the NAKBA below
1967   EMWAS a film about  this Palestinian village which was destroyed   on June 6th 1967  now available until Tuesday June 9  on https://www.youtube.com/watch?v=A-PRtMsR0U8&feature=youtu.be      Dima Abughoush who produced the film was then exactly 2 years old – it was her birthday!- and we heard how all the villagers were rounded up by the Israeli army and forced to walk to Ramallah taking very few possessions with them. The village of Emwas was then destroyed. Returning now Dima found it was Canada Park – a picnic area for Israelis in the nearby settlements.  The film using black and white archive material combined with present day interviews shows very graphically the suffering of one Palestinian village community.
and this continues…
Ilham and two of her children, Talin (8) and Raghad (5) stand outside the twisted remains of their former house in al-Walajeh. The home was demolished by the Israeli authorities in September 2018.
TODAY  ISRAEL IS PLANNING TO ANNEXE PARTS OF THE OCCUPIED WEST BANK, INCLUDING THE JORDAN VALLEY From as early as July 1st, the new Israeli government will legislate to formally annexe parts of the occupied West Bank, including the Jordan Valley. This has immense implications for the Palestinian people. Annexation, as well as being illegal under international law, threatens the livelihoods, hopes and daily lives of thousands of Palestinian families who are already experiencing severe restrictions under Israeli occupation since 1967.
Full report  from Iona Community Common Concern Networks  17th May, 2020:
e-Coracle May 2020
1st MAY     127 BRITISH POLITICIANS FROM ALL PARTIES WROTE TO BORIS JOHNSON AND DOMINIC RAAB urging them to make clear publicly to Israel that any annexation of occupied Palestinian territory "will have severe consequences including sanctions".  
By 7 May 2020, 145 British politicians had signed or indicated support for the letter. caabu.org/news/news/127-british-politicians-demand-uk-impose-sanctions-israel-event-annexation-occupied-palest.    All names and additions can be found at the bottom of this page.
8th  MAY  13 CHURCH LEADERS IN THE HOLY LAND EXPRESSED THEIR CONCERN AND ASKED FOR OUR SUPPORT   See report below
11th MAY     EARLY DAY MOTION EDM 464 WAS TABLED  –
https://edm.parliament.uk/early-day-motion/56954/proposed-israeli-annexation-of-part-of-the-west-bank 
COMMEMORATING THE NAKBA – THE CATASTROPHE
Picture : The Aida Refugee Camp – Bethlehem
A report from Ann Farr who is a Pax Christi Executive Member and a Member of the Pax Christi International Israel/Palestine Working Group.
15 May 2020 – Palestinians all over the world, commemorate The Nakba, The Catastrophe. It is the day when in 1948  the Israeli State was established, without any declared borders and Palestinians were dispossessed.  The human cost of this plan was, and still is, very high. More than 200,000 Palestinians were dispossessed of their properties between 1947 and 1948 and in 1948 a further 55,000-600,000. Over 400 Palestinian villages were completely depopulated or destroyed and 800,000 Palestinians became refugees.
When we visit refugee camps in the West Bank we meet fourth generation refugees, young people, who will tell us which villages their families are from. In their homes many have a tin in which they keep a large, precious key, the one that opened the door of the house that was left in 1948. They are not allowed to visit those homes or their land. They have no right of return and have never received any compensation for all that they have lost.
Our visits show us that the Nakba is on-going, the loss of land, house demolitions, the detentions without trial, the imprisonment and torture of children, the daily Israeli military and settler attacks on villages and family homes has increased drastically, even in the last few months. Israel's Separation Barriers imprison communities in large sections of the West Bank and hundreds of checkpoints deny them access to hospitals, schools and universities, to worship and to visit their families. These are all experiences which we will recognise from the last six weeks. For Palestinians, this has been their experience for 72 years!
The call from Palestinian and Israeli peacemakers is for an end to the Israeli occupation of Palestine and the siege of Gaza. Nora Carmi from Jerusalem, a Pax Christi International Board Member, says: "Will the international world continue to keep silent or will it take action to end our on-going Nakba?"  Zoughbi Zoughbi, Director of Wi'am Conflict Transformation Centre in Bethlehem says: "Our message to the world is, enough is enough. As much as we believe in life after death, we want to live our life before death, echoing what Jesus said, 'I have come that they may have life and have it to the full.' We want to celebrate life with you all. Please don't let us down.
BACKGROUND
APRIL  20   THE ISRAELI COALITION DEAL
Mr Netanyahu and Mr Gantz signed  at the prime minister's residence in Jerusalem, as Israel remained in near-total lockdown.
"I promised the State of Israel a national emergency government that will act to save the lives and livelihoods of Israeli citizens," Mr Netanyahu tweeted afterwards.
Mr Gantz wrote: "We have prevented a fourth election. We will protect democracy. We will fight coronavirus and care for all Israel's citizens."
HIDDEN WITHIN THE DEAL – THE ANNEXATION OF WEST BANK.  This Unity deal also allows PM Netanyahu to begin advancing West Bank annexation from July 1. The move must be carried out in full cooperation with US, which has all but given its blessing already; can be advanced through cabinet or Knesset, where right enjoys clear majority.
According to clause 29 of the deal, Netanyahu "will be able to bring the agreement reached with the US on the application of sovereignty [in the West Bank]… for the approval of the cabinet and/or the Knesset starting July 1, 2020."
https://www.timesofisrael.com/unity-deal-allows-netanyahu-to-begin-advancing-annexation-from-july-1/t
MAY 1ST  LETTER FROM 127 BRITISH POLITICIANS  from all parties written to the British Prime Minister and the Foreign Secretary urging them to make clear publicly to Israel that any annexation of occupied Palestinian territory "will have severe consequences including sanctions". 
In an unprecedented intervention, politicians including former cabinet members, ministers and senior diplomats, demanded actions not words in opposing any Israeli annexation. This would be "a mortal blow to chances of peace between Israelis and Palestinians based on any viable two-state solution."
The letter points out that when Russia illegally annexed Crimea in 2014, "Britain quite properly opposed these acts with appropriate measures, including robust sanctions."
Signatories to the letter included Lord Chris Patten of Barnes, the former European Commissioner for External Relations; Lord Michael Jay, the former Permanent Under Secretary at the Foreign and Commonwealth Office; Sir Edward Davey, the leader of Liberal Democrats; and former Secretary of State for International Development, Andrew Mitchell and Baroness Helena Kennedy.
By 7 May 2020, 145 British politicians had signed or indicated support for the letter. All names and additions can be found at the bottom of this page.
Read MP's letter here: https://www.caabu.org/news/news/127-british-politicians-demand-uk-impose-sanctions-israel-event-annexation-occupied-palest
CHURCH LEADERS IN THE HOLY LAND APPEAL FOR OUR HELP TO PREVENT ANNEXATION BY ISRAELI GOVERNMENT OF WEST BANK LAND IN PALESTINE
MAY 8   A Statement was issued by 13  Patriarchs and Heads of the Holy Land Churches on Israeli Unilateral Annexation Plans.
"As a result of the stagnation of the Peace Process in the Middle East between the Israelis and Palestinians, an array of plans for Israel to unilaterally annex West Bank land, backed mainly by right-wing factions, raises serious and catastrophic questions about the feasibility of any peaceful agreement to end the decades' long conflict, one that continues to cost many innocent lives as part of a vicious cycle of human tragedy and injustice.
The Council of Patriarchs and Heads of the Holy Land Churches views such unilateral annexation plans with the utmost concern and calls upon the State of Israel to refrain from such unilateral moves, which would bring about the loss of any remaining hope for the success of the peace process.The Council also calls upon the United States of America, the Russian Federation, the European Union, and the United Nations to respond to these unilateral annexation plans with a time-delimited and phased Peace Initiative in line with International Law and United Nations resolutions on the matter, in order to guarantee a comprehensive, just, and long-lasting peace in this part of the world that is considered Holy by the three Abrahamic Faiths.
We also call upon the Palestinian Liberation Organization, as the sole legitimate Representative of the Palestinian people, to resolve its internal disputes-as well as any conflicts with other factions that are not under its umbrella-in order to present a unified front dedicated to achieving peace and the building of a viable State that is founded upon pluralism and democratic values.
THY KINGDOM COME  looked different this year due to COVID-19. But still, Christians in more than 170 countries gathered online, bowed their knees in prayer and lifted their voices in hope as we all prayed, Thy Kingdom Come!
We hope that you enjoy this year's wrap-up video, which gives just a taste of all that happened across the world. Thank you to everyone who got involved!
SPECIAL SERVICES FOR PENTECOST SUNDAY  May 31           
  9 am    https://www.churchofengland.org/more/media-centre/church-online
PENTECOST DAY SERVICE FROM GORTON MONASTERY 
https://www.bbc.co.uk/iplayer/episode/m000jrx9/pentecost-2020-a-celebration-for-pentecost
PARISH PRAYER  –  Church of the Holy Spirit, Marple
Spirit of God, Lord and giver of life, moving between us and around like wind or water or fire. Breathe into us your freshness that we may awake.  Cleanse our vision that we may see more clearly, kindle our senses that we may feel more sharply and give us the courage to live as you would have us live.
Through Jesus Christ our Lord.     Amen
A PRAYER VIDEO FOR PENTECOST
Canon Pat Browne and Parterick Vander Vorst invite you to join them as they pray to the Holy Spirit using art. The Holy Spirit is not a thing but a person. Someone we can relate to as one person to another.  As human beings we use images to make the Holy Spirit understandable. We need to express the infinite in ways our finite minds understand. These images are not just random. Each image is telling us about the Holy Spirit as a person.
THY KINGDOM COME   An ecumenical project encouraging us to PRAY DAILY  between Ascension and Pentecost
There are booklets to suit all tastes:
PRAY JOURNAL                                                        METHODIST PRAYER JOURNAL
JOURNEY WITH MARY                                          LISTENING ON THE WAY
These all can be seen and downloaded from https://www.thykingdomcome.global/resources/key-resources-2020
DIGITAL FAMILY PRAYER MAP – fun for all ages! https://www.thykingdomcome.global/resources/digital-family-prayer-adventure-map
DAILY REFLECTIONS in the Vimeo  store with other Thy Kingdom Come videos. https://vimeo.com/thykingdomcomeglobal
PRAYING FOR OTHERS TO KNOW GOD'S KINGDOM  Praying for five people to come to know the love of Christ is at the heart of #ThyKingdomCome and particularly important at this time.
Watch this wonderful interview with Archbishop Angaelos, Coptic Orthodox Archbishop of London reflecting on the importance of praying for others, particularly those on the frontline re. the Coronavirus pandemic. https://www.facebook.com/ThyKingdomComeUK/videos/243571076702194
Hear and see the Thy Kingdom Come song written especially for this year
MAY 28  CLAP FOR OUR CARERS  HAS FINISHED 
We agreed on our road that we would finish then stayed out much longer than usual chatting.  It has been a good experience as we have met neighbours we did not know before.
 A recent report from our great niece who is a sister  in intensive care at James Cook Hospital, Middlesborough
" Everyone very busy and finding it tough working in full PPE but the senior team/ management are supportive and very well prepared.  At the peak there was around 25 corvid patients in critical care, there are now only 9 so  it has improved a lot with lockdown. Corvid survival rate in critical care is only around 48% so there have been a lot of deaths sadly. We are preparing for a second wave as big as the first but hopefully it won't come to that again. Middlesborough is such a deprived area which seems to lead to high  numbers of cases and worse outcomes. It also seems that the people of the  Boro maybe haven't been following lockdown restrictions so well which doesn't help."
JACKIE KAY SAYS 'THANK YOU'
https://www.youtube.com/watch?v=DC2hj5wMgEw
Jackie Kay was born to a Scottish mother and Nigerian father in Edinburgh on 9 November 1961, and was adopted as a baby by Helen and John Kay, who had already adopted a boy, Maxwell. The family lived in Bishopbriggs (Glasgow); John worked full time for the Communist Party of Great Britain, and Helen was the Scottish secretary of the Campaign for Nuclear Disarmament. 'I still have Scottish people asking me where I'm from. They won't actually hear my voice, because they're too busy seeing my face' ( Guardian, 12 January 2002)
MAKAR – The National Poet for Scotland.   The position was created in February 2004 by the Scottish Government. 'Makar' is the Scots word for the author of a literary work, and particularly for a poet or bard.  Jackie is  the Makar from 2016 – 2021
COLOUR YOUR OWN POSTER!
Why should the children have all the fun?  The artist Michael Craig-Martin has been commissioned by the BBC to produce a colour-in-thank you-poster.
The poster features gerberas- known as African daisies- which bloom in a riot of colour. The poster can be downloaded with either a blue or white background.     So hunt out your coloured pens!
NHS poster MCM 2a (1)      NHS poster MCM 2b
Something for a wet day!     THE NORTHWEST FILM ARCHIVE
While the staff are working from home they  are sharing  each day a highlight from the collection through 'A FILM A DAY'. You can find it  on https://www.facebook.com/NWfilmarchive/
and #NWFAdailyreel on Twitter.  
From Graham Hawley: 'A great piece of news from The Ridge is that one of our members raised the needs of The Wellspring with her employers. The result was that they donated £15,000 to their work. The Wellspring said Alleluia and thank you very much..'
Thank you also to all who supported our SPONSORED WALK  for THE WELLSPRING at the end of January.  Now all the money is in,  this year we have received £1988.76 compared to £1802.00 last year  
At the moment The Wellspring is open daily between 9 am and 2 pm. Clients are allowed in by appointment only with numbers restricted so one can have a shower while another has a hot meal.  Emergency food parcels are given out as needed at the door.  There are no volunteers helping now and the work is done by the paid staff on a rota basis.  https://thewellspring.co.uk/
I received this letter in the Churches Together mail box yesterday.  I am very aware that all charities large and small are badly affected by the lockdown with many of their main fundraising events cancelled.  We can't support them all.  But I  agreed to put this particular letter on our website as this is a small charity actually in our area.  I am sorry if you have already received this persoanlly.
Dear Friend
We are extremely sorry to inform you that Mellor Country House is now closed to visitors until further notice. We worked really hard to try to make it work but the decision was taken out of our hands, as the government announced the lock down.  The restrictions required to tackle the Corona virus outbreak has had a significant impact on us all, and unfortunately, and worryingly the majority of our funding has now dried up as it has with many charities. We usually really enjoy the Plant sale and the community spirit it engenders, our highest profile event and biggest single fund raiser selling approximately nearly £22,000 last year. All involved are extremely disappointed, we are sorry and apologise that you cannot even have your beautiful hanging baskets for you to enjoy during this crisis when you are in your gardens. At the same time, we have a great team of volunteers who work at the Etihad stadium when Manchester City football team play at home, selling pies and pints, receiving 12%, over £15,000 for the home but this had also been cancelled. We were considering arranging a community event later in the year, but this even looks as though it will not be going ahead.  
 We have had to close Mellor Country House, but still face the running costs as with any household, bills still have to be paid. Being a valued customer and/or contributor, I am appealing out to you as we need your help at this difficult time, as the community have been wonderful in supporting us and have been very generous in many ways. Over  the last five years we have worked hard to build up a little amount of reserves, ( for less than one year),  but whatever we have will be taken to pay out our overheads which are approximately over £45,000 at the least and will take everything we have managed to save.  I have not done this before so I am reaching out to you as we really do need your help at this time, please help if you can until we reopen and back to being self-sufficient again.  If you would like to consider making a donation please visit our website, https://mellorcountryhouse.co.uk/ and use the donate button to take you through to PayPal Giving Fund. All of any donation you make will be received in full and all will go into the pot, we only have one employee, Sharon Adamson as we depend on a great group of volunteers that we could not manage without. We will keep you informed as to how this develops through our and Facebook pages, https://www.facebook.com/mellorcountryhouse/
May I take this opportunity to wish you, your family and friends the very best of health in these unprecedented and challenging times.
Please stay safe and be well,
Kind regards
Margaret Powell
Chairperson and Fundraiser 
LAUDATO SI' WEEK    Between 16-24 May  when we are asked to reflect and pray about CARING FOR   OUR COMMON HOME.  The week will end on Sunday, 24 May, with a global day of prayer. https://laudatosiweek.org/
On the Feast of Pentecost five years ago (24 May 2015), Pope Francis unveiled his great encyclical on the environment: Laudato Si' (Praise Be). It is subtitled 'On Care for our Common Home' and is addressed not just to the Catholic Church, but to THE WHOLE OF HUMANITY  as we face the global climate emergency. 
The week long celebration is to honour this encyclical on ecology and climate change, and to encourage us to build a better world together. The present pandemic which has brought many parts of the world to a halt, allows us to pray, reflect, and prepare together for the future. The lessons of the encyclical are particularly relevant in this context.  https://laudatosiweek.org/coronavirus/
lIsten to the homily Bishop John Arnold, Bishop of Salford Diocese gave at a special Mass in Salford Cathedral on 20 May on the Vigil of the Feast of the Ascension and the fifth anniversary of Laudato Si'.
https://soundcloud.com/salford-diocese/bishop-john-homily-for-the-feast-of-the-ascension-and-5th-anniversary-of-laudato-si
Sr Margaret Aitkins reflects on Laudato Si' and its relevance to us  today.
MENTAL HEALTH AWARENESS WEEK 18-24th May
https://www.facebook.com/mentalhealthfoundation/
Mental health prblems can affect anyone, at any time. We believe that mental health is everyone's business. So, for one week each May, we campaign around a specific theme for Mental Health Awareness Week. This year it is kindness.
Why kindness?
One thing that we have seen all over the world is that kindness is prevailing in uncertain times.  We have learnt that amid the fear, there is also community, support and hope.  The added benefit of helping others is that it is good for our own me  ntal health and wellbeing. It can help reduce stress and improve your emotional wellbeing.
Beyond ourselves, our report reveals how inequality is rising in our society and its harmful effects on our health.   Life expectancy is falling for the poorest for the first time in 100 years. As child poverty rises, children and young people in the poorest parts of our country are two to three times more likely to experience poor mental health than those in the richest.   After the 2008 credit crunch it was the most vulnerable in our communities who experienced the severest consequences of austerity, with devastating effects on their mental and physical health. This not the hallmark of a kind society.
We must not make the same mistakes after this pandemic.  This downloadable pack can help  
https://www.mentalhealth.org.uk/sites/default/files/MHAW20-Supporter-Pack_Final.pdf
LINKS TO SUPPORT AND ADVICE
The Silverline  https://www.thesilverline.org.uk/   0800 470 8090 Operate 365 days per year, 8am – 8pm
Age UK   https://www.ageuk.org.uk/ 0800 6781 602 Operates 365 days per year, 8am – 7pm
Samaritans https://www.samaritans.org/ 116 123 Operate 365 days per year, 24 hours per day
Carers Trust https://carers.org/
Young Minds https://youngminds.org.uk/
Mind https://www.mind.org.uk/
Mental Health Foundation https://www.mentalhealth.org.uk/
Every Mind Matters https://www.nhs.uk/oneyou/every-mind-matters/
Cruse https://www.cruse.org.uk/
KINTSUGI HOPE is one of the charities that All Saints church  partner with who work on well-being across our nation. Patrick Regan from Kintsugi Hope talked at the All Saints video service yesterday (May 17). You can hear him https://www.facebook.com/441639745909916/videos/245320890073890 at about 27 minutes into the video.  https:/www.kintsugihope.com/
FAITH GROUPS CALL FOR A JUST RECOVERY BY DIVESTING FROM FOSSIL FUELS
As major challenges for the global economy are predicted in the wake of the coronavirus pandemic, a diverse group of faith institutions is putting the call for a just economic recovery into practice.
Today, 42 faith institutions from 14 countries, including 21 from the UK, announce their divestment from fossil fuels. This is the largest-ever joint announcement of divestment from fossil fuels from faith institutions. It comes from institutions in Argentina, Australia, Bangladesh, Brazil, Colombia, Ecuador, Indonesia, Ireland, Italy, Kenya, Myanmar, Spain, the UK, and the United States.
https://brightnow.org.uk/resource/church-investments-in-oil-paris-compliant-or-paris-defiant/
Read report on 
Church-Investments-in-Major-Oil-Companies-Bright-Now-Report-web (1)
See below report about destruction of the Amazon rainforest
MAY 22 INTERNATIONAL DAY OF BIODIVERSITY

For a short introduction https://www.youtube.com/watch?v=GK_vRtHJZu4-
you can learn much more on  https://www.un.org/en/observances/biological-diversity-day
particularly in relation to Corona viruses  https://www.unenvironment.org/news-and-stories/story/six-nature-facts-related-coronaviruses
WHY IS THE AMAZON RAIN FOREST BURNING ?
https://www.youtube.com/watch?v=baeaVT-hP0Q&feature=youtu.be
MESS facebook page posts regularly on environmental issues
WITH THE WORLD DISTRACTED, THE AMAZON RAINFOREST CONTINUES TO BURN.
Brazilian farmer Helio Lombardo Do Santos and a dog walk through a burnt area of the Amazon rainforest, near Porto Velho, Rondonia state, Brazil. Photo: AFP
Deforestation in the Brazilian Amazon hit a new high in the first four months of this year, with 1,202 square kilometres of forest wiped out. That was a 55 per cent increase from the same period last year, and the highest figure for the first four months of the year since records began. It has not got much attention with the world focused on coronavirus, but deforestation has surged in the Amazon rainforest this year, raising fears of a repeat of last year's record-breaking devastation – or worse. 
A full report on 
 https://www.facebook.com/marplemess/posts/  3192318330788806
PRAISE FOR UK BLESSING     From Premier Christian news
Prime Minister Boris Johnson has written to Christian worship leader Tim Hughes to thank him for organising 'The UK Blessing' music video released last week. The video features people from 65 churches and has been seen over 2 million times on Youtube.
In a personal letter to Tim Hughes, the Prime Minister awarded him his daily Points of Light Award – a prize which has been running since 2014 to recognise individuals who have had a positive impact on society. 
Boris Johnson said: "At a time when our churches are closed, I am filled with admiration to hear how you have used the power of music to bring together Christians of all denominations from across our United Kingdom.
"Your sensational singing masterpiece 'The UK Blessing' is truly uplifting and has touched millions around the world with its message of hope and its beauty.
"As we continue to protect our NHS and save lives, I know you are also leading efforts through your own church to support those in need in Birmingham and to befriend those who are feeling lonely or isolated at this time.
"So on behalf of the whole country, I just want to say a big thank you for all that you do."
Reacting to the Prime Minister's announcement, Tim said: "It's a great honour to receive this award, which I receive on behalf of the amazing team my wife Rachel and I work with at Gas Street Church in Birmingham. Alongside everything we are doing in delivering food packages and connecting with those who are vulnerable and isolated, it was wonderful to be a small part of the song 'The UK Blessing.' To see over 65 churches, representing hundreds of others from around the UK, joining together as one to sing this amazing message, that God is for us and with us, was very special."
Tim Hughes is the 1371st person to be recognised in the Point of Light Awards since April 2014
Thanks to Lis Wilson for this.
CHRISTIAN AID WEEK 10 – 16 MAY
We are not the only ones to have a Limit your Use sign appear! They seem to be country wide.  The Canal and River Trust explain their policy on this   https://canalrivertrust.org.uk/enjoy-the-waterways/safety-on-our-waterways/coronavirus?utm_source=marketo&utm_medium=email&utm_campaign=MKTG_Welcome_01&utm_cont
I was interested to read the tow path code for cyclists.    If you are a cyclist, please be aware of our towpath code – remembering that pedestrians have priority, so be ready to slow down, stop to let pedestrians go first, or consider using an alternative route away from the towpath for your exercise – especially with traffic on most roads much reduced.    I wonder if some of them are aware of this?
A GARDEN BASED ON PSALM 23
Chelsea Flower Show should have been open this week.  The Bible Society was asked to design a garden with Psalm 23 as the theme. Although we cannot now see the garden in reality the designer talks of her plans  https://www.biblesociety.org.uk/psalm-23/
See more about virtual Chelsea on https://www.rhs.org.uk/shows-events/virtual-chelsea
TODAY IMPLORE GOD TO HELP HUMANITY OVERCOME THE CORVID 19 VIRUS PANDEMIC.  Please join in prayer, fasting and acts of charity with believers of different traditions around the world.   A local GP called it 'The most viscous of viruses'
"Prayer is our greatest weapon against the virus."
"What will we remember from this time?The things that unite us."
"Let us pray to feel like Church, family, and to defeat the pandemic."
"Let us pray so as to love neighbour".
"In the face of the coronavirus, we cannot be demoralised." 
FLORENCE NIGHTINGALE  OM, RRC, DStJ   12 May 1820 – 13 August 1910
We all know her as the founder of modern nursing. She came to prominence while serving as a manager and trainer of nurses during the Crimean War, in which she organised care for wounded soldiers.
But she was also a British social reformer and a statistician.
To celebrate the bicentenary of her birth the Florence Nightingale Museum at St Thomas's Hospital London have produced an exhibition – unfortunately now closed.  But a virtual tour is available https://www.florence-nightingale.co.uk/200exhibits/
Her statistical diagram's are still used in medical circles today.  Florence Nightingale used a form of radial plots to display data from the Crimean War and to demonstrate that better hygiene would reduce the death rate amongst soldiers. 
COVID-19 – FLORENCE NIGHTINGALE DIAGRAM OF UK DEATHS     April 24, 2020      
Plotting the weekly numbers of deaths using this radial form demonstrates the variability during the first months of the year – deaths from "Aussie flu" in the first weeks of 2018. The increase in the number of deaths from the first week in April 2020 can clearly be seen.
Produced by Irene M. Stratton MSc FFPH  Senior Statistician   The Centre for Evidence-Based Medicine.  
MAY 8   Cardinal Vincent Nichols on 75th anniversary of VE Day
Text of his homily given at the Mass to celebrate the 75th Anniversary of VE Day, 8th May 2020 in Westminster Cathedral https://www.indcatholicnews.com/news/39536
"We need to keep on praying: prayer makes a difference"
In a series of video messages released on 6 May 2020, Presidents of Churches Together in England are encouraging us to keep praying prayers of hope, because prayer makes a difference.
https://www.cte.org.uk/Articles/575912/Home/News/Latest_news/We_need_to.aspx
PEACE NOT WAR
A day in advance of Victory in Europe (VE) Day , more than 50 Pax Christi members and friends gathered online for a time of prayer, reflection and action with a focus on 'Peace, Not War'.
The Zoom service included international partners from the Holy Land – particularly the Arab Educational Institute and Wiam in Bethlehem – and from South Africa and Uruguay.  You can read a full account of their meeting on https://www.indcatholicnews.com/news/39530
INSPIRING ROLE OF THE NATIONAL GALLERY IN TIMES OF CRISIS
Every day during the Second World War, the National Gallery was one of the few places in London where you could find a programme of cultural activity – concerts, organised by Dame Myra Hess, exhibitions of contemporary art, and a 'Picture of the Month', brought back from storage in a Welsh mine to delight the public.
Therefore, it is ironic that Victory in Europe Day – 8 May 1945 – was one of only two days (the other being the following day, 9 May 1945) during the whole war that the National Gallery exceptionally closed – but it was for a very good reason; to allow huge celebrations marking the end of the war to take place in Trafalgar Square.
On August 23, 1939, with the Second World War looming, the National Gallery started evacuating the bulk of its collection to secret countryside locations for safe-keeping. By May 1940, the collection had been transferred to Manod Quarry, a slate mine in the Welsh mountains, beneath 200 feet of solid rock. Upon the declaration of war, all cultural institutions – galleries, theatres, concert halls, museums – were shut. With the city under a cultural blackout, Londoners were left with nowhere to go for entertainment.
The National Gallery's director Kenneth Clark was determined to keep the Gallery open for cultural pursuits rather than war ministry work, therefore he eagerly seized an opportunity offered by the famous concert pianist, Dame Myra Hess. Starved of entertainment, crowds flocked to the Gallery for the lunchtime concerts. These performances were an opportunity to hear the foremost musicians of the day. Many were given by Myra Hess herself.. The aim was to make classical music accessible to all. The entrance price was set low at one shilling.
The concerts were a huge success. Even in the darkest days of the Blitz, they were nearly always full. An adjoining canteen serving delicious tea, coffee and sandwiches, concocted by a cohort of formidable ladies, added to their popularity.
On their way to the Myra Hess concerts in October 1939, visitors to the National Gallery couldn't help noticing the forlorn bare walls where the paintings had been before the war. Before long, a series of temporary exhibitions was organised – a rarity for museums and galleries at the time. There were also rolling displays of contemporary war art organised by the WAAC (War Artists' Advisory Committee) that Kenneth Clark had helped set up at the outset of war.
By 1942 the bombing raids had lessened. It was now felt that one painting could be brought up to London from Manod every month. It was put on show in splendid isolation with some accompanying documentary material – the first to arrive was Titian's Noli Me Tangere (about 1514). Every night the work was removed from display and stored in the underground strong room for safety. The arrival of each painting was a news event. The 'Picture of the Month' scheme exists in the Gallery to this day.
75 years after VE Day, inspired by the legacy of the Myra Hess concerts, the National Gallery is bringing its pictures to our homes in a major new digital programme of talks and creative sessions, designed in response to the coronavirus lockdown. For more information about online events and exhibitions at the National Gallery visit: www.indcatholicnews.com/news/39422
One I enjoyed is:     The meaning of birds in paintings: www.youtube.com/watch?v=EUbseVy0kIg&t=4s
CELEBRATING V E DAY IN MARPLE
25 years ago I remember  the Mayor coming to cut a cake in Marple precinct. I was working in 'The Olive Branch', the Christian coffee shop on Derby Way and together with other shop keepers we all dressed up. But I can't remember any other celebrations.  If anyone has any memories of what happened in Marple Precinct ( or eleswhere)  or even has some photos,  it would be lovely to have them.

QUAKERS JOIN CALL FOR A LIVEABLE INCOME FOR ALL
Quakers in Britain have written to the Prime Minister asking him to ensure no one is left without a liveable income during the Covid-19 crisis. The open letter backs the New Economics Foundation's (NEF) proposal for a temporary minimum income guarantee, which would be unconditional and not means tested at the point of access
The letter also urges the government to ensure all support is accessible to people marginalised by society, including migrants and refugees, and calls for the 'no recourse to public funds' policy to be suspended. As many other organisations have pointed out, this policy is increasing health risks as well as causing significant hardship.
Oliver Robertson, Head of Witness and Worship for Quakers in Britain,said: "As Quakers, we have a deep and longstanding commitment to the equality of all people. The state must use its resources to ensure everyone's basic needs are met, particularly in such a time of crisis. The money already pledged by the government during the pandemic shows that this can be done – so we must speak up for the people who are still falling through the gaps in the safety net."
The minimum income guarantee would ensure a source of income for all those who need it, while – the NEF proposal suggests – any payments to those whose income exceeds a certain level could be paid back through tax later on. NEF proposes that the income floor be set at £221 a week, the amount that the Joseph Rowntree Foundation assesses is the minimum needed to live decently.
Full text of the letter can be found on https://quaker.org.uk/news-and-events/news/quakers-join-calls-for-a-liveable-income-for-all 
 You may remember the inspiring  Thy Kingdom Come  Prayer Vigil on the eve of Pentecost last year hosted at All Saints but attended by people of various church traditions from all over south Manchester.   Sadly this will not be repeated this year.    https://www.thykingdomcome.global/about-us
This message from Reverend Canon Chris Russell, the Archbishop of Canterbury's Advisor on Evangelism and Witness, explores this year's plans including a new element introduced this year. https://www.thykingdomcome.global/stories/thy-kingdom-come-2020-plans-y
Maria's suggestions for avoiding Corvid 19   I don't think she quite understands self distancing but lovely views of Salzburg.  Thanks to Sue Hollingworth for this 
OPEN LETTER ON MILITARY SPENDING AND COVID-19 PANDEMIC
Yesterday (April 26) 19  peace organisations signed this open letter, appealing for military resources to be diverted to help deal with the coronavirus pandemic which has already claimed the lived of 20,000 people in the UK.   They write:
Covid 19 is a deadly reminder that armed force cannot make us safe. People around the world have the same needs and face many of the same threats. We urgently need to stop accepting "defence" and "security" as euphemisms for war and militarism.
Military personnel have taken part in building the Nightingale Hospital in London and the Dragon's Heart Hospital in Cardiff. The arms company Babcock is diverting some resources to produce ventilators. These initiatives, which involve just a small percentage of the armed forces and arms industry, should be the first step in reallocating "defence" resources to defending us from the most serious threats to our security.
While NHS staff struggle with insufficient protective equipment, nuclear submarines patrol at a cost of billions, powerless to defend us from a pandemic. While some armed forces personnel are helpfully delivering medical supplies, others are increasing military tension by participating in NATO exercises – scaled back but not cancelled despite coronavirus. UK troops train Saudi forces who have attacked civilians in Yemen.
The UK government's security reviews in 2010, 2015 and 2018 identified pandemics as a serious security threat. Despite this, they chose to increase spending on armed force, maintaining the seventh highest military expenditure in the world. Recent wars in Iraq, Afghanistan and Libya demonstrate that deep-seated problems cannot be solved with bombs. War makes the whole world less safe.
Money diverted from military budgets could contribute towards NHS and social care costs, initiatives to assist those losing their jobs and support for people whose mental health is affected by isolation. Longer term, we need to re-orient the economy towards socially useful production and shift "defence" resources away from militaristic approaches and towards tackling serious threats to human security, including pandemics, poverty and climate change.
Yours,
Peter Glasgow, Chair, Peace Pledge Union
Dr Philip Webber, Chair, Scientists for Global Responsibility
Sophie Neuburg, Executive Director, Medact
Theresa Alessandro, Director, Pax Christi (UK)
Mererid Hopwood, Chair, Cymdeithas y Cymod
Danny Beever, Chair, Veterans for Peace (UK)
Richard Bickle, Chair, Fellowship of Reconciliation (England and Scotland)
Andrew Smith, Campaign Against Arms Trade
Brian Jones, Vice-Chair, CND Cymru
Colin Archer, Global Campaign on Military Spending (UK Working Group)
Paula Shaw, Secretary, Women's International League for Peace and Freedom (UK)
Jinsella Kennaway and Mélina Villeneuve, Demilitarise Education
Kate Hudson, General Secretary, Campaign for Nuclear Disarmament
David Webb, Chair, Yorkshire CND
Eileen Cook and Janet Fenton, Women's International League for Peace and Freedom (Scotland)
Tim Devereux, Chair, Movement for the Abolition of War
Lynn Jamieson, Chair, Scottish Campaign for Nuclear Disarmament
Monica Frisch, Director and Treasurer, on behalf of Conscience: Taxes For Peace Not War
Philip Austin, Co-ordinator, Northern Friends' Peace Board
(Symon Hill at the Peace Pledge Union co-ordinated this letter.)
Loss and Hope
How can your church support those who are bereaved? Our partners Loss & Hope have prepared this video with three simple steps: contact, listen and bless. Find out more AtaLoss.org
NB This is a vimeo video – I am not sure if everyone can open it – apologies if you can't.
HOLIDAYS OVER – BACK TO HOME SCHOOLING!!!!!!
Suzanne Nolan suggested that parents might find this useful https://www.bbc.co.uk/bitesize/articles/zn9447h
Reminder another helpful website: https://www.parentkind.org.uk/blog/10565/Juggling-working-and-supporting-learning—top-tips?
Sunday 26 marks INTERNATIONAL CHERNOBYL DISASTER REMEMBRANCE DAY . In the early hours of April 26,1986, an explosion occurred in reactor No. 4 after a safety test, at the Chernobyl Nuclear Power Plant in Ukraine, blowing off the top and spewing huge amounts of radioactive material into the sky. This is the world's worst nuclear accident. The explosion "spread a radioactive cloud over large parts of the Soviet Union, now the territories of Belarus, Ukraine and the Russian Federation. Nearly 8.4 million people in the three countries were exposed to the radiation" (UN). Read more on https://www.indcatholicnews.com/news/39434
APRIL 22  was  INTERNATIONAL EARTH DAY
An interfaith message issued for Earth Day, 22 April, is calling for ambitious and urgent action to address the climate emergency, urging that "efforts to rebuild economies put people's health before profit."
The message acknowledges and mourns the trauma, anxiety, vulnerability and loss of life around the world caused by the COVID-19 pandemic, especially among already vulnerable communities. "We are appalled by the increase in human rights violations, including racism, extreme surveillance, xenophobia, misuses of emergency powers and domestic violence," reads the message.
But their message is ultimately one of hope. "We also witness more time for reflection," reads the text. "We proclaim loudly that we were already living in a state of emergency prior to COVID-19."
The full message can be read on  www.oikoumene.org/en/resources/documents/an-interfaith-earth-day-message-in-times-of-covid-19-and-climate-emergency/view
Leela Ramdeen , Chair of the Catholic Commission for Social Justice in the Archdiocese of Port of Spain, Trinidad & Tobago, (CCSJ) and Director of CREDI   suggests some  things we can do to demonstrate our love for our earth:
1. Develop an environmental spirituality.
2. Assess our lifestyle and consumption. Practice these four 'Rs' for sustainable living: Reuse, recycle, reduce, restore.
3. Prevent pollution, reduce our carbon footprint, and become advocates for God's Creation.
4. Promote sound environmental management practices e.g. energy efficiency, water conservation, waste avoidance, composting, using environmentally responsible products, and car-pooling.
5. Enjoy nature and live in harmony with it.     For more to think about see https://www.earthday.org/
On Easter Sunday, by invitation the City and of the Duomo cathedral of Milan, Italian global music icon Andrea Bocelli gave a solo performance representing a message of love, healing and hope to the world.      You can see the recorded concert here: www.youtube.com/watch?v=huTUOek4LgU&feature=emb_title    Download the hymn sheet and sing along here:  https://AndreaBocelli.lnk.to/Hymnsheet
A message from Paul Beatty I received on Maundy Thursday that may be of interest to some of you :   I have some material suitable for on line use. One is a collection The Holy Week monologues that Derek Davidson recorded from a script I wrote. They were also recorded on a CD and the text was published by The Church in the Market Place publications. The copyright remains with me.      I have put MP3 versions of the monologues up on my website  at https://www.paulcwbeattyauthor.co.uk/    They are visible from the main navigation page and there is a player that allows people to play individual monologues day-by-day or the complete set at one sitting.
There are printed copies of the monologues available from me with individual CDs, for £2.50. I propose to donate the proceeds from any sold while the current Coronavirus crisis persists to ALL WE CAN.
A PHOTO OF BRIAN PERCIVAL
Thank you to John Sutch who managed to find this photo of Brian Percival. He thinks it was taken in 1990 at St Paul's  at a joint signing of a pledge for the Decade of Evangelism.  Brian Holland (the one signing) was a local preacher at Jubilee Methodist.
Rev. Brian Percival  died on April 10th (Good Friday ) after suffering for some time with motor neurone disease. Brian was the vicar at St Paul's Compstall for about 18 years. He was very well liked and respected by his congregation.  He also was a keen supporter of the work of Churches Together and willingly took on the role as Chair in 1991 and again in 2000.   
April 20
SCHOOL HOLIDAYS  Here are 25 suggestions of things to do at home with the children.   Grandparents please pass on for your grandchildren.
April 16
THURSDAY    Geoff Tomlinson :  "The virtual Seed Café using zoom went OK last week  and we are going to try it every Thursday for a few weeks to see how it goes on Thursday mornings from 11.00 am -12.00 noon.  Please give it a try.  We don't mind if people want to use it as an experiment if they have not used Zoom before. If anyone would like to join, please email virtualcafe@page9.org.uk and I will send you the link and password to join in.    For anyone who is struggling to use Zoom, if you ring me (07717 221238) anytime except Thursday morning, I can give personal tuition over the phone using a test Zoom meeting."
CLAP AGAIN TONIGHT AT 8 PM  FOR ALL KEY WORKERS
Who are the key workers? 
The Government considers the work of the following people is critical to the COVID-19 response and if they are parents provision will be made for their children if needed.
Health and social care      This includes but is not limited to doctors, nurses, midwives, paramedics, social workers, care workers, and other frontline health and social care staff including volunteers; the support and special  list staff required to maintain the UK's health and social care sector; those working as part of the health and social care supply chain, including producers and distributors of medicines and medical and personal protective equipment.
Education and childcare   This includes childcare, support and teaching staff, social workers and those specialist education professionals who must remain active during the COVID-19 response to deliver this approach.
Key public services   This includes those essential to the running of the justice system, religious staff, charities and workers delivering key frontline services, those responsible for the management of the deceased, and journalists and broadcasters who are providing public service broadcasting.
Local and national government   This only includes those administrative occupations essential to the effective delivery of the COVID-19 response, or delivering essential public services, such as the payment of benefits, including in government agencies and arms length bodies.
Food and other necessary goods    This includes those involved in food production, processing, distribution, sale and delivery, as well as those essential to the provision of other key goods (for example hygienic and veterinary medicines).
Public safety and national security    This includes police and support staff, Ministry of Defence civilians, contractor and armed forces personnel (those critical to the delivery of key defence and national security outputs and essential to the response to the COVID-19 pandemic), fire and rescue service employees (including support staff), National Crime Agency staff, those maintaining border security, prison and probation staff and other national security roles, including those overseas.
Transport   This includes those who will keep the air, water, road and rail passenger and freight transport modes operating during the COVID-19 response, including those working on transport systems through which supply chains pass.
Utilities, communication and financial services   This includes staff needed for essential financial services provision (including but not limited to workers in banks, building societies and financial market infrastructure), the oil, gas, electricity and water sectors (including sewerage), information technology and data infrastructure sector and primary industry supplies to continue during the COVID-19 response, as well as key staff working in the civil nuclear, chemicals, telecommunications (including but not limited to network operations, field engineering, call centre staff, IT and data infrastructure, 999 and 111 critical services), postal services and delivery, payments providers and waste disposal sectors.
This is taken from    https://www.gov.uk/government/publications/coronavirus-covid-19-maintaining-educational-provision/guidance-for-schools-colleges-and-local-authorities-on-maintaining-educational-provision
Let us hope that when this is over as a society we will still remember who these key workers are and treat them well.
April 8  Maundy Thursday 
CLAP TONIGHT AGAIN AT 8PM TONIGHT
for healthcare workers, emergency services, armed services, delivery drivers, shop workers, teachers, waste collectors, manufacturers, postal workers, cleaners, vets, engineers and all those who are out there making an unbelievable difference to our lives in these challenging times.    Show we appreciate their service to us.
For those who are self isolating and depending on neighbours and friends to shop etc.  you too are serving by staying safe and well.
"They also serve who only stand and wait."  read the full poem by Milton when he went blind on 
https://www.poetryfoundation.org/poems/44750/sonnet-19-when-i-consider-how-my-light-is-spent
April 3   
TODAY  has been designated   THE DAY OF PRAYER FOR VICTIMS AND SURVIVORS OF ABUSE.
Prayer for Healing and Reconciliation
Praise to you Father of our Lord Jesus Christ the source of all consolation and hope.
Be the refuge and guardian of all who suffer from abuse and violence.
Comfort them and send healing for their wounds of the body, soul and spirit.
Help us all and make us one with you in your love for justice as we deepen our respect for the dignity of every human life.
Giver of peace, make us one in celebrating your praise, both now and forever.
We ask this through Christ our Lord.     Amen.
"STAY SAFE"  we are now saying to each other as we  stay at home . But sadly for some people home is not a safe place.
1 in 4 women and 1 in 6 men are affected by domestic abuse in their lifetime.
During lockdown, cases are expected to rise. While most of us see home as a safe space, for some it's where they feel most at risk.
You can call the Domestic Abuse team on 0300 123 5101, but if in immediate danger and able to access a phone, call the police.
*Please share to make sure everyone knows where to get help if in danger in their own home*
CORONA VIRUS AND LIMINAL SPACE         GRAHAM TURNER 
 This youtube video came from my daughter in Macclesfield who knew Graham well.  If the title puts you off,   he is talking about the 'wilderness time' which he calls liminal space which we now find ourselves in.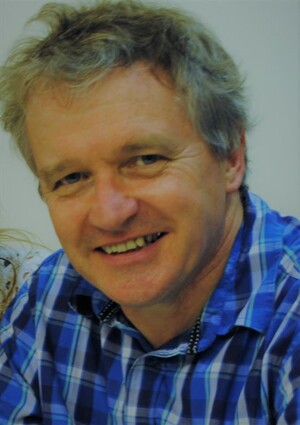 After an initial engineering apprenticeship and obtaining an electronics degree, Graham Turner studied theology to enter the Anglican ministry. For over thirty years, he has served in a variety of parishes, mostly in urban neighbourhoods.  He was at St Michael and All Angels Macclesfield until quite recently.  Through community enterprises and businesses he has worked tirelessly to help overcome social injustice while also exploring a range of Christian traditions to help deepen his own faith as well as that of others.   He is now a full-time chaplain at a public-sector prison in the North West of England.  https://www.youtube.com/watch?v=Rh-Q_-DvqJc
USEFUL COMMUNITY INFORMATION 
This group was used by Jim Howell to help collect medicine for someone self isolating.  The email and phone no. at the bottom ( not very clear!) are cvmarple@gmail.com and 0161 531 2230
Thank you to Pauline Howell who sent this link to this useful Community Forum page
and the update to Archers deliveries: 0161 427 2075. New opening and delivery times:    6th –  closed; 7th / 8th – deliveries only; 9th – 10am-5pm + deliveries; Good Friday 10th – closed; 11th – 10am-4pm + deliveries.
WHAT CAN I DO? …. MOTOR TAX DUE BUT GARAGES CLOSED FOR MOT.
Your car, van or motorcycle's MOT expiry date will be extended by 6 months if it's due on or after 30 March 2020 – but you must keep your vehicle safe to drive.
https://www.gov.uk/guidance/coronavirus-covid-19-mots-for-cars-vans-and-motorcycles-due-from-30-march-2020
"STAY SAFE"  we are now saying to each other as we  stay at home . But sadly for some people home is not a safe place.
1 in 4 women and 1 in 6 men are affected by domestic abuse in their lifetime.
During lockdown, cases are expected to rise. While most of us see home as a safe space, for some it's where they feel most at risk.
You can call the Domestic Abuse team on 0300 123 5101, but if in immediate danger and able to access a phone, call the police.
*Please share to make sure everyone knows where to get help if in danger in their homes"
HELP OFFERED IF YOU ARE SELF ISOLATING
OVERVIEW OF SERVICES
Fruit, Veg, Meat, Milk, Eggs, Bread etc 
Archers – 0161 427 2075. New opening and delivery times:    6th –  closed; 7th / 8th – deliveries only; 9th – 10am-5pm + deliveries; Good Friday 10th – closed; 11th – 10am-4pm + deliveries.
Cheshire Wholesale Limited 0161 430 5784
J H Neal Green Grocers –  07438 286453.  Please phone between 9am-2pm
McQueensDairies – 330 555 5588
Hopewell Farm & Dairy – 01625 872 304
The Modern Milkman – 01282861845
Dutsons (now also offering veg boxes and delivery): 0161 484 5380
Mega Box veg boxes bookable via facebook
D & S Whites Butchers – 0161 427 2327
Littlewoods Butchers – 0161 427 1745
Pet Shops  (our volunteers can assist with delivery)
BenjisPet Food & Accessories 0161 879 6954, 07799 644 669 
Marple Pet Shop – 0161 427 0111
Opticians 
Ridings Opticians – 0161 427 4945
Roger Fishers – 0161 427 1319 
 
Very Useful local shops 
*NB list  may change in light of Government advice 23/3/2020 
SVC Electrical – 0161 427 8431
Sew In – 0161 427 7493
Marple Newsagent – 0161 427 7493
Zo & Co – 0161 427 8507
The Magnificent Chocolate Company (taking online orders for delivery at contact@magnificentchocolate.co.uk or 07952 558640
Archers – delivering baked goods with one days' notice 0161 427 2075 
Marple Food Bank
 Wider area and national information 
Educational free resources – Check out the websites 
Twinkle website
Paw Print Badges
British Sign Language
Audible Stories 
EDUCATING CHILDREN WHILE WORKING AT HOME
This a little more positive than the photo posted on April 1st
!
It may feel too late as the school 'holidays' approach but there are some good ideas.
April 2                 CLAP FOR OUR CARERS TONIGHT (THURS) AT 8 PM
Healthcare workers, emergency services, armed services, delivery drivers, shop workers, teachers, waste collectors, manufacturers, postal workers, cleaners, vets, engineers and all those who are out there making an unbelievable difference to our lives in these challenging times… bravo, you are amazing!  https://clapforourcarers.co.uk/
A lovely poem & film too!    https://www.northernheartfilms.co.uk/a-kingdom-united
Thank you,  Sarah
,  for this
Suggestion for working from home !  posted April 1st 
  ZOOM        posted April 1 
How much we are learning in our 'new world'. Last Wednesday I hadn't heard of zoom.
First my daughter said her book club had used it successfully for their monthly meeting and could we do it as a family as an addition to the rather random SKYPE and messaging that different members are using to keep in touch?
Then Geoff Tomlinson told me Marple Quaker Meeting was experimenting with it last Sunday – successfully as it appears from Geoff's report just below.
  Now also All Saints is using it for their Tuesday and Thursday morning prayer at 9.30 am      https://us04web.zoom.us/j/7751057784
News from Marple Quakers.
We held a very successful Meeting for Worship using Zoom on Sunday morning with 11 Friends joining in, which is about the normal number for a Sunday morning.  We had a few teething troubles as some struggled with the technology as you would expect, but nothing that cannot be sorted out.  We can thoroughly recommend Zoom for any meeting where you want to see and hear all those taking part and I am willing to help anyone wishing to set up a Zoom meeting.  geoff@page9.org.uk 
Thank you,  Suzanne, for this
According to the latest research from the New England Journal of Medicine the corona virus lasts
Cardboard 24 hours
Plastic 2-3 days
Stainless Steel 2-3 days
Aerosols 3 hours
Copper up to 4 hours
That's the current thinking on how long this little nasty can survive on our families or supermarket or takeaway product or in fact any surface.
sooooo…
Gloves outside – don't touch face.
Get home – remove gloves wash hands.
Store products
Wash hands
Open and dispose of packaging … wash hands then use or consume.
it dislikes heat not too bothered about life in the fridge apparently.
I am writing this mostly for my (and those we are supporting benefit) but thought I'd share.
Keep hands away from Face.
Posted March 30th 
REFLECTION
The solitary figure of Pope Francis alone in St Peter's Square in Rome delivering his address to the world last Friday evening. 
I was particularly struck by the comment " In this world, that you, Lord,  love more than we do, we have gone ahead at breakneck speed, feeling powerful and able to do anything. Greedy for profit, we let ourselves get caught up in things, and lured away by haste. We did not stop at your reproach to us, we were not shaken awake by wars or injustice across the world, nor did we listen to the cry of the poor or of our ailing planet. We carried on regardless, thinking we would stay healthy in a world that was sick. "  The full text of the address can be read on    https://www.indcatholicnews.com/news/39230
Posted March 27th 
Pope Francis will preside over a time of universal prayer for an end to the Pandemic.The ceremony will consist in readings from the Scriptures, prayers of supplication, and adoration of the Blessed Sacrament, and will conclude with Pope Francis giving the Urbi et Orbi blessing. The blessing is normally only given on Christmas and Easter.
WE CLAPPED  FOR THE NHS LAST NIGHT –  March 27th
Just before 8,  I opened the front door – suppose I was the only one there!  I started to ring the little cow bell ( with a sound that carries great distances) and up and down the road I heard people clapping.  Cars hooted as they passed on the Stockport Road .
Our neighbours are a young couple who both work in hospitals in Manchester and they were both out clapping too. When the clapping stopped people were shouting thank you to them.
We are truly grateful for the NHS and all its wonderful workers. Please keep praying for them.
See below for a message from a relative in North Yorkshire who works in intensive care at James Cook hospital in Middleborough
AN URGENT APPEAL FROM AN NHS FRONT LINER- a joke or a fact not a misery pact!
COVID 19 has now reached us and we are valiantly trying to hold back the tide. My fellow colleagues in intensive care units and hospitals in the UK and across the world are working day and night to restore hope to families in desperate need of it.
Though starting on the back foot we have personal protective equipment, ventilators and years of training. Most importantly I have my fellow professionals whom I would trust with my own and my family's life.
We are used to working with stretched resources and as always will do the very best with what we've got. I am expecting things to get bad (possibly very) but we are strategically planning for this eventuality. We are anticipating a marathon and not a sprint. I am also fully anticipating on looking back on 2020 as being one of my proudest experiences of working with my colleagues in the NHS.
Having done multiple inventory checks, we are particularly in short supply of jokes, quips and witty banter (especially virus related). Any donations to the front line from self isolation would be gratefully received. Credible, critically appraised instruction from the medical world on how to slay this monster is fundamentally important too.
We remain extremely well stocked in paranoia, hysteria and misinformation- can we politely decline no more donations are at all necessary for the foreseeable future.
The Corona virus pandemic will pass and one way or another we will get through this. It would be nice to think that no matter how bad things should get, we did what Brits do best and never lost our sense of humour or turned on one another. As so often in our history, desperate times have proven to be the catalyst for the greatest of things and a reminder of what really matters.
Stay safe, stay at home and away from each other, and see you on the other side
Posted March 24 th
COVID-19 "IMPENDING HUMANITARIAN CATASTROPHE IN THE HOLY LAND"
Bishop Declan Lang, Chair of  The Holy Land Coordination has urged us all  to support people in the Holy Land affected by the COVID-19 pandemic:
"As we approach Easter amid this global pandemic, we must not forget the impact on our sisters and brothers in the land of Christ's birth, death and resurrection.
"Not only is this a major healthcare crisis, but necessary closures at this time of pilgrimage are also having a devastating impact upon the local economy.
"On top of this the confirmation of COVID-19 cases in Gaza, where the healthcare system has effectively collapsed and people are trapped in the most overcrowded conditions on earth, points to an impending humanitarian catastrophe.
"In the face of these unprecedented challenges, we can stand in solidarity with the people of the Holy Land through our prayers and  support the humanitarian agencies working on the ground."
To find out more and to donate :
https://www.friendsoftheholyland.org.uk/
https://www.embraceme.org/news/message-embrace-covid-19
UN Relief and works organisation for Palestine refugees in the near east
Medical aid for Palestinians
LIGHT A CANDLE OF HOPE MARCH 22ND
BE STILL AND LISTEN
It is good sometimes not to read but to listen to someone reading to us. They can bring out meanings we had never noticed before ….. or just make us laugh.
'Reading Matthew in Lent' is a series of simple podcasts prepared for the Lent, offering a daily reading from St Matthew's Gospel from Ash Wednesday to Easter Monday. But it is never to late to start!
For the children – and the young at heart! Grandparents who are sadly missing their time with their grandchildren might like to pass it on .
KEEP PRAYING
As all our churches are now closed it is important that we find other ways to inspire each other.
You can watch the broadcast at 6 pm Rome time (5pm in London) on the Vatican website: www.vaticannews.va/en/epg.html#schedules
Thank you to Rev Tracy Ward at St Thomas Mellor who streams prayer daily at 10 am and 7 pm from the vicarage. Please join her.
HELP OFFERED IF YOU ARE SELF ISOLATING
CHRISTIAN AID WEEK MAY 2019 This year we sent off a cheque to CA for £8238.71. This is only £9.57 less than last year which is marvellous given the current uncertainty in the country. Working together as a team has made this possible and a big thank you to everyone who was involved before, during and after CA week. This money was raised by our street collections throughout our area and £542.30 from the plant sale. Without this our figure would have been considerably down as last year we did not have the plant sale.
Last year we focused on replacing our CROSS ON COBDEN EDGE
Thanks to the support of our local churches, local groups and many individuals we raised the necessary money and on July 23rd the new wooden cross was put in place.
We are so grateful to all who helped in any way to achieve this.
We held a service of Celebration and Thanksgiving under the new cross on Sunday September 16 at 4 pm . The new cross was then dedicated.